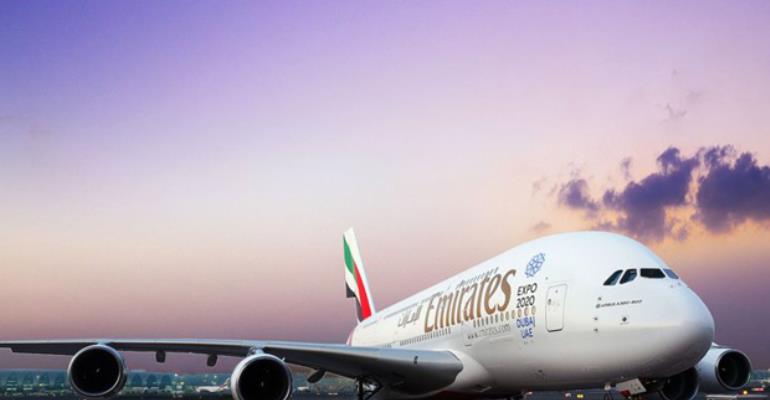 Emirates' iconic A380 aircraft will operate a one-off flight to Kotoka International Airport (KIA), Accra, on October 2, as the airline joins local authorities in celebrating the opening of the Kotoko International Airport's new Terminal 3.
The airline's flagship double-decker will become the first-ever scheduled A380 service to Ghana, with Emirates partnering with the airport to test its operations and infrastructure to accommodate an A380 service.
Orhan Abbas, Emirates' senior vice president, Commercial Operations – Africa, said: "We have enjoyed a close relationship with Ghana as a strategic hub to West Africa for over a decade, and are honoured to bring our flagship A380 to this vibrant city.
"The launch of Terminal 3 is a milestone in Ghana's aviation history and we support every effort to facilitate greater trade links, grow tourism and boost cargo to the region."
Emirates started operations to Ghana in January 2004 and flies to Accra daily from Dubai. Close to 1.6 million passengers have flown the Dubai–Accra route since its start, with popular destinations being China, India and the United Kingdom via its Dubai hub.
In 2017-18, Emirates transported over 6,300 tons of cargo to and from the country, supporting businesses and exporters. Main commodities exported from Ghana bound for the UAE and beyond to the Emirates network include fresh and cut fruits.
The Emirates A380 flying to Accra will be set in a three-class configuration, with 426 seats in Economy Class on the main deck, 76 flat-bed seats in Business Class and 14 First Class Private Suites on the upper deck.
As the largest operator of the double-decker aircraft, Emirates' currently has 104 A380s in service and 58 pending delivery, more than any airline globally.
The airline also recently announced a $16 billion deal for 36 additional Airbus A380 aircraft.
Source: classfmonline