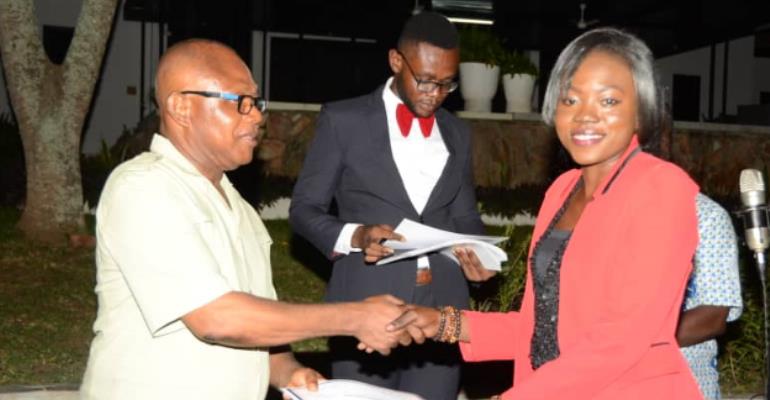 It is sad to hear of the increasing number of girls mostly teenagers falling victim of rape and other by sexual assault by some irresponsible men who only want to take advantage of these vulnerable girls to gratify their copious, mendacious and perverted sexual desire to the neglect of the dreams of their victims.
As today marks the International Girl Child day, Ms Eunice Nana Abena Damoah – Country Director of Center for Development Communication -Ghana (CDC-Ghana) is calling on parents, educationist, traditional authorities, clergy, civil society group, ministry of gender and child protection, media and the general public to see rising sexual assault against teenage girls as a national crises.
She revealed that in Ghana, three (3) children are sexually assaulted every day. She added that a report by Crime Statistics Report revealed that between 2015 and 2017 alone 4, 656 children fell victim from sexuaul assault.
Nana Abena Damoah, lamented that in Ghana a lot of girls have had their dreams trancated due to rape and other sexual harassment.
She added that a lot of these girls go through severe mental and emotional trauma which forces them to give up on their dreams.
Most of the teenage pregnancy cases we hear in the media comes from rape, however society only blame the girls who are only victims and tag them as "bad girls". Hence no one cares to even ask how it happened whilst the wicked pepetraters walks freely.
"I therefore want to use this opportunity to admonish the law makers (legislature), ministry of gender and children protection and the Judicial system to institute strict sanctions against men who indsicriminately inpregnate teenage school girls since they lure the innocent girls through false pretence to satisfy their sexual desire whiles deopadizing the dreams of the teenage girls," Nana Abena asserts.
She also calls for a concerted effort from all stakeholders to join hands in the fight against all negative cultural practices that have the potential of militating against the dreams of the girl child such as force marriage, child slavery, female genital mutilation etc.
"The girl child must be given the peace of mind to pursue their dream. They must be given the opportunity to climb up the educational leader to any height they dream of. Today's woman has proven to be capable when given the chance; hence they must not be disadvantaged in anyway" she concluded.