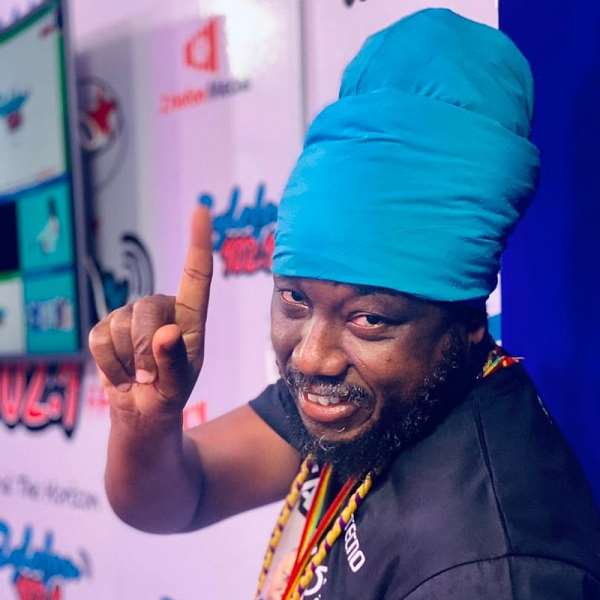 Ghana's Kuchoko Legend, Blakk Rasta, yesterday, officially released a new song titled, Cameroon in which masterpiece, the vocal dub poet denounced the disunity and violence in the African country of Cameroon.
The heavily laced Kuchoko(a marriage between Reggae and African rhythms) song confirms the energy, historical and lyrical in the artiste. Blakk Rasta has proven yet again that, live music is key as the song rolls on seemingly cutting through the emotions of all peace-loving people across the globe.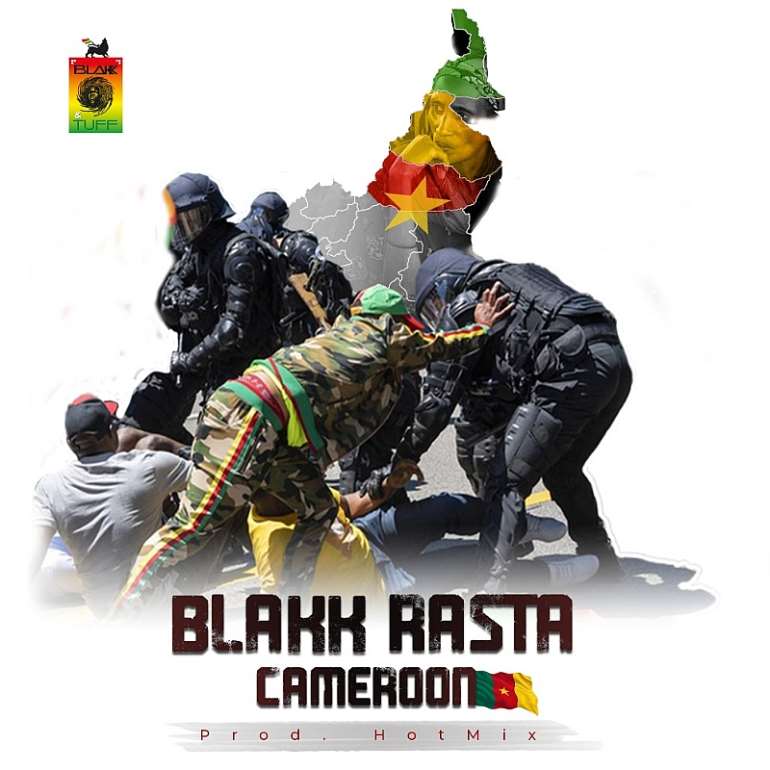 The live guitars combine the signature Amponsah Highlife from Ghana and some crucial Reggae skanks and chops resting on a heavy-duty, live baseline driving the one drop and fox-trot drum patterns straight to the bull's eye. The harmonies are splendid and the horn lines can only make you want to play Cameroon over and over.
Cameroon is a bi-lingual African country with a great history that has been messed up by an 87-year old dictator, Paul Biya, who is the oldest and the second longest-ruling leader in Africa. Rampant human rights abuses, murder and corruption garnish his regime which has secessionist threats on which violent police crackdowns are unleashed regularly.
Blakk Rasta never ceases to excite. For a Ghanaian singer and poet to sing about distant Cameroon, it is quite, off the chain but not to Blakk Rasta who believes Africa is better off as one big family than the 'colonial, segregated bits of porches called countries.,' Several TV stations in Cameroon decline to show the video for fear of regime repercussions as the mere language you speak in Cameroon or the colour of clothes you wear can get you in trouble in this African country.
Evi-Edna Ogholi could not hide her admiration for the song as she sent a message to Blakk Rasta via Whatsapp, which the artiste gladly shared on his social media timeliness today. The legendary Nigerian singer, Evi-Edna stated:
" Felicitations/Congratulations. Waoooh! Fantastic music. Great melody. Meaningful lyrics. Surround sound. CAMEROON is a HIT. Have a nice day. "
You will certainly have a nice day with this heart-trobbing song of excellent production. It was produced by HotMix and co-mixed by Nana Fynn.
Below are the lyrics of the song:
*INTRO:*
Lord God have mercy
Make Africa the heaven it is supposed to be
I love you Cameroon
*CHORUS:*
Cameroon oh why [2x]
Why, my Cameroon?
Oh my Cameroon
Cameroon oh why? [2x]
Stop the hate, share the cake
[Cameroon, don't be late]
Come to the gate, it's a date
[Cameroon, don't be late]
*HORN SOLO*
Jah!
I love you, Cameroon
I truly do
Jah protect Cameroon
Jah!
*VERSE 1:*
I never knew this would come
I never knew you would shoot and kill
Anglophone a fight
Francophone a fight
Woman and child just a drop like fly
I never knew you would get this mad
I never knew you would be so so bad
Woman dem a cry
Children dem a cry
Bang! Bang! Bang!
Gun a bark everywhere
*HOOK:*
Cameroon Oh Cameroon [2x]
Aww..
Cameroon oh Cameroon Cameroon [2x]
*CHORUS:*
*HOOK:*
*VERSE 2:*
I still remember Ernest Ouandié
I never forget Albert Ndongo
Loving Cameroon, dying for Cameroon
Lying cold in some little grave
Do you remember Ahmadou Ahidjo?
Do you remember Roger Miller?
Come on, Cameroon
Stand in unity
Never let enemy thrive
*HOOK:*
*CHORUS:*
*HORN SOLO:*
I love you, Cameroon
I truly do