Former President John Mahama has paid what is being described as a surprise visit to veteran Ghanaian actor Super OD on Sunday.
The visit follows on the heels of President Akufo-Addo making newspaper headlines last week after hosting popular Ghanaian dancehall artiste, Shatta Wale, at the Flagstaff House, the seat of Ghana's presidency.
Mahama announced his visit to Super OD on his Facebook page with photos saying, "I was in Swedru on Sunday to visit my friend, the good old Super OD. He is such a good company always."
The ex-president's statement created the impression he was in Swedru purposely to visit super OD. However, other reports suggest he was in the region for the opposition NDC's 'Unity Walk' on Sunday.
Some Ghanaian musicians and movie stars are noted for supporting politicians and political parties, especially during election years. Some of them end up being terribly dumped later by such politicians and parties.
But Super OD has, so far, not been heard declaring support for a particular Ghanaian party. The ex-president's visit is, thus, seen as coming from a genuine love for the man who once thrilled Ghanaian TV audience.
Meanwhile, the ex-president is yet to share similar photos of himself with celebrated musician Jewel Ackah.
In August 2017, the well-known supporter of the opposition NDC revealed that he has been completely neglected by the party.
The veteran singer composed a popular campaign song for the NDC entitled 'Arise Arise' prior to Jerry John Rawlings becoming president and also during the electioneering campaign of ex-President John Evans Atta Mills , which was later adopted as the party's anthem.
Jewel Ackah is said to be battling with stroke for years now, but has not received any significant help from the NDC.
He accused the new hierarchy of the party of woefully abandoning him. Mr Mahama is yet to share photos of him visiting Jewel Ackah.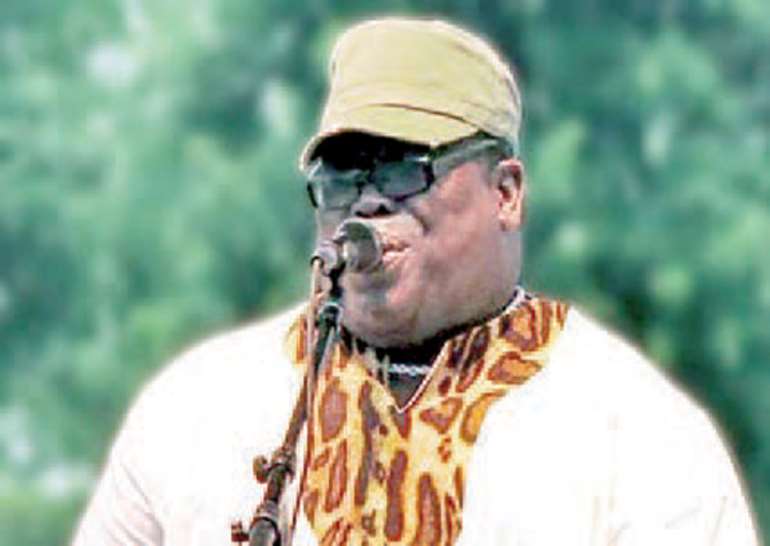 Jewel Ackah