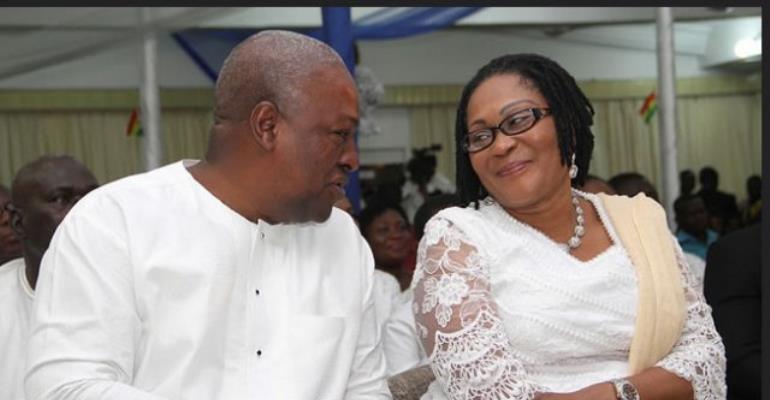 The former president John Dramani Mahama has denied claims that he and his wife Lordina Mahama have investments in gold trading firm, Menzgold .
The company has been in the news for failing to pay the investments of its clients. Its CEO, Nana Appiah Mensah who is on the run is said to be in the United Arab Emirates capital, Dubai.
A government delegation has arrived in that country to push for his extradition after a Circuit Court accused him of defrauding by false pretence and allegations of money laundering.
Nana Appiah Mensah, popularly known as NAM1
There have, however, been claims since Menzgold faced challenges that some prominent people including politicians had investments in the company.
Former President Jerry John Rawlings has dispelled reports that he has some money locked up with gold dealership firm, Menzgold.
In a tweet on Sunday, the former NDC leader said "…I do not have a stash anywhere to waste on questionable ventures…"
He also called out the embattled company to react to the list being shared on social media purporting to be persons who invested with them.
"Shouldn't Menzgold be reacting to this silly list making the rounds on social media," he quizzed.
Also mentioned on the list was former president Mahama and his wife's who are being alleged to have investments in the company.
But the former president's Special Aide Joyce Bawah Mogtari said the allegations are false.
She accused the governing New Patriotic Party (NPP) of being behind the spreading of the false rumours.
"There appears to be a desperate attempt , unsuccessful so far, by the NPP to grad former President John Mahama and other executives of the NDC into the unfolding Menzgold saga.
"Fact though is that neither Mr Mahama nor his wife has any investments in Menzgold and the spurious claims by the NPP's vice chairman that Nana Appiah Mensah was issued a diplomatic passport by the NDC administration is just what is it, spurious and false," Mrs Mogtari said in a statement.
Mrs Mogtari added that such lies peddled by the obviously desperate government will to change the views and disappointments of Ghanaians in the Nana Addo administration.
Source: Ghana| Myjoyonline.com