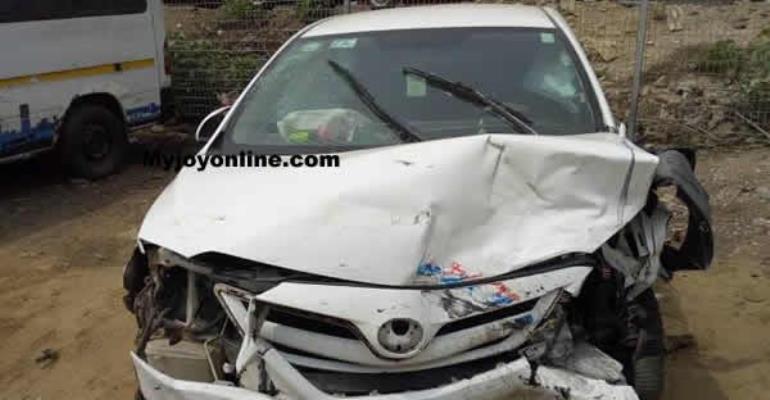 A Toyota Corolla saloon car belonging to boxer, Brimah Kamoko, popularly known as Bukom Banku has crashed into a Mercedez Benz Sprinter bus in Accra.
The accident which occurred on the Osu-Labadi road, Wednesday night, is said to have resulted in many injuries to occupants of the bus.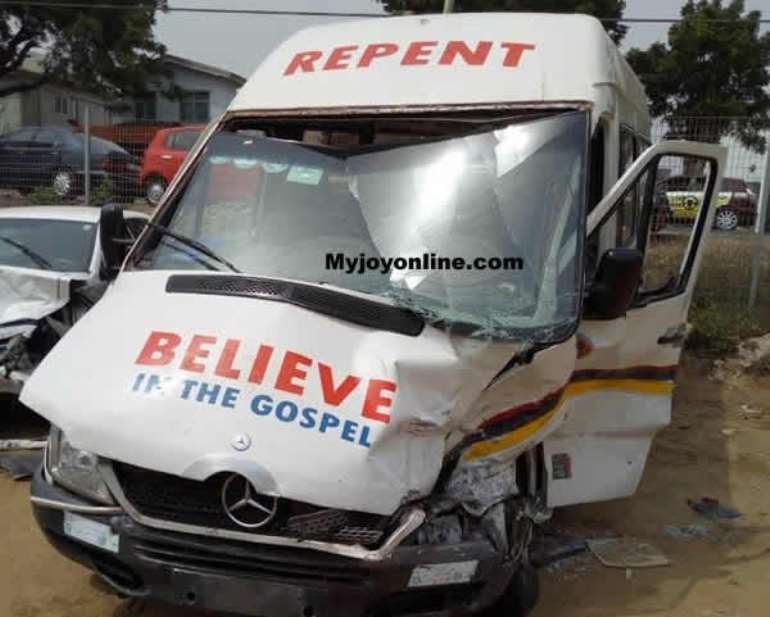 Bukom Banaku was not in the vehicle at the time of the incident.
The gentleman who was driving the car, however, is said to have been speeding and lost control of the vehicle before crashing head-on into the Sprinter bus.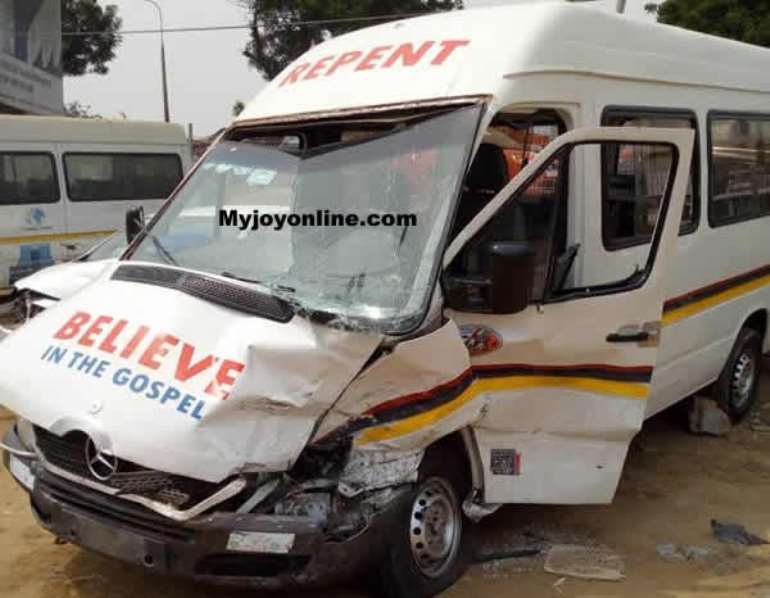 More soon…