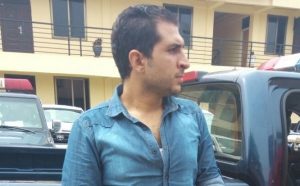 Lawyers for the Jihad Chabaan, the Marwako supervisor at the Abelenkpe branch of Marwako fast food charged with assault, have has filed a new application asking the court to order the prosecution to furnish the defence with all documents needed for their case.
According to the defence counsel, led by Augustine Asafo Adjei, this would aid them to put up an informed defense for their client.
The application therefore put a halt to the continuation of the cross-examination of the victim, Evelyn Boakye, expected to take place today. The case was hence adjourned to Thursday, March 23, for the prosecution to file their statement with the ruling expected in the afternoon for hearing to continue.
Jihad Chabaan is alleged to have pushed the victim's face into blended pepper on Sunday, February 26. He has since been suspended by Management of Marwako.
The Police granted Mr. Chaaban a bail of GHc 20,000 with two sureties, and as part of his bail conditions, he is expected to report to the Tesano District Police Station every Tuesday and Friday.