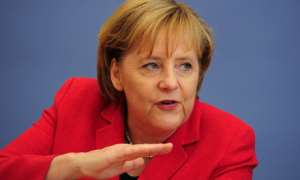 Accra, Sept. 26 – (DPA/GNA) – German Chancellor Angela Merkel sees no need to hold a vote of confidence on her leadership in parliament, her spokesman Steffen Seibert said Wednesday in Berlin.
Calls for the vote from the opposition were provoked by the ousting of a long-time Merkel ally, Volker Kauder, from his job as head of her conservative bloc in German parliament, the Bundestag.
Kauder's defeat prompted renewed speculation over Merkel's hold on power.