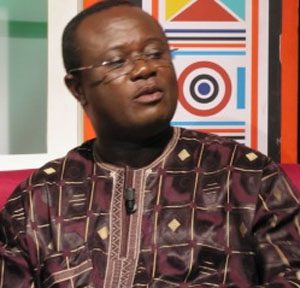 The Minority is set to meet over what MP for Wa Central has described as highhandedness by the Chair of Parliament's Committee of Appointment during vetting on Monday.
Rashid Pelpuo told Joy News after the vetting of the Energy Minister-designate that Mr Joseph Osei-Owusu's reaction to a question put to the ministerial appointee was alien to the procedure of the House.
Mr Osei-Owusu, who is also the First Deputy Speaker of Parliament, stopped the Member of Parliament for Tamale North, Alhassan Suhuyini, from asking the minister-designate, Boakye Agyarko, questions about financial impropriety that happened at a bank in New York where the energy minister-designate had once headed as the Vice President.
Suhuyini essentially wanted to know when Mr Agyarko was appointed as a Vice President of the Bank of New York and when he resigned obviously to ascertain whether the ministerial nominee was involved in the financial malfeasance.
However, Chair of the Committee thought that the framing of the question violated the rules on questioning a nominee and asked the Tamale North MP to rephrase.
Suhuyini was not happy about the Committee Chair's intervention and cited it as an attack on his person.
He demanded to be put on record as protesting his ill-treatment by the Chair of the Committee.
The Chair in reaction prevented Suhuyini from reframing the question altogether, a move that Rashid Pelpuo has described as unfortunate.
"He is behaving as if he as autocratic," said Mr Pelpuo of Osei-Owusu's intervention.
He said to preempt a future occurrence, the Minority will meet Tuesday to look into it.
"We are hoping to meet to find out what has happened. Because we were not there to see or hear what their [Minority members on the committee] position is – why they did not react to the autocratic rulings and annoying stoppage of Suhuyini – we are yet to find out what has happened," he told Joy News.
Meanwhile, the Minority Chief Whip, Muntaka Mubarak, said Alhasan Suhuyini violated portions of the Standing Orders of Parliament and hence deserved the treatment he got from the Chair of the Committee.
Speaking on the Super Morning Show on Joy FM Tuesday, Mr Mubarak quoted Standing Orders 67 to back the principle underlying his decision not to support his compatriot.
"Questions shall not contain any argument, expression of opinions, inferences, imputation, controversial, ironical or offensive expression or hypothetical statement," he quoted, suggesting that Suhuyini's question to the Energy Minister-designate was improper.