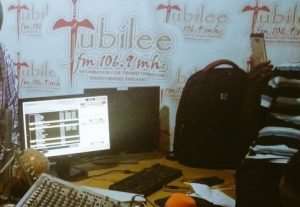 A three-year-old girl at Keta in the Volta Region, Eyram Agbanyo, diagnosed with a hole-in-heart condition, has been unable to get corrective surgery because donations collected by a radio station was not given to her mother.
In August 2017, Jubilee FM, a Keta based radio station, used its medium to appeal for funds for little Eyram.
A total of GHc 13, 000 was raised for her treatment.
However, almost ten months later, the management of Jubilee FM has still not handed the money over to the child's mother.
The mother, Fortune Amey, in a Citi News interview said only GHc1,500 of the amounts realised had been given to her daughter continues to suffer.
According to her, she was told by the radio station that the final amount of money garnered from donations was "too much so they had to use some to create a fund to be helping other children that will be in need, so I was confused."
"Though people donated the money in the name of my daughter, they helped me so I had nothing to say so I just went and sat down and they selected the pastors and they said Pascal Nyamador should be in charge of the money."
This Pascal Nyamador is the one believed to have absconded with the money, Fortune Amey said.
She said the radio station repeatedly told her that Pascal Nyamador would be returning soon.
"I waited and waited, and till now, I don't know the guy's whereabouts. Whenever I call him to, he doesn't pick up my calls."
She also suspects the management of the radio station is conniving with Pascal Nyamador.
The radio station, they know where he is, but I am sure that they are also part of him spending the money, so they didn't want to tell me where actually he is.
Meanwhile, a source at the Keta Divisional Police Command has confirmed to Citi News that it is aware of Fortune Amey's ordeal.
It also confirmed that she has filed a complaint against the management of Jubilee FM and investigations have commenced.