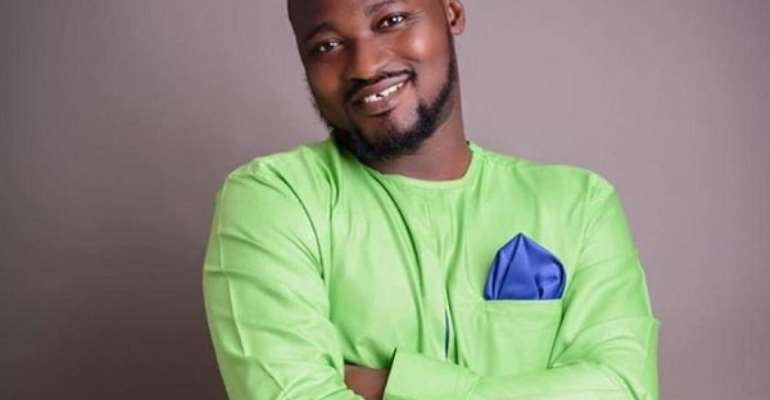 Comedian, Funny Face, has alleged that the mother of his twins of physically assaulting him in his latest allegations about his last collapsed marriage.
This comes several months after he accused actor Kwadwo Nkansah Lilwin of being the one who broke his marriage.
Early in 2020, during his famous altercation with the Kumawood actor, he said Lilwin was the one who influenced his wife to leave home with his twins.
He said Lilwin succeeded because his wife is not emotionally strong.
But Lilwin had denied that claim, saying he doesn't even know Funny Face's wife.
Surprisingly, last Sunday night, Funny Face, born Nana Yaw Oduro Boateng shared a video of his ex-wife attacking him to show some of the things he had put up with before his lady abandoned his home.
According to him, the lady who he called Vanessa assaulted him on several occasions before fleeing with his twins, Emmanuella Safoah Boateng Adebayor and Issabella Safoah Boateng Adebayor.
He wrote under the video, "And u (you) wonder why I never post u or spoke abt u … cos (because) u simply Evil … A girl dat (that) can slap me with both hands from da (the) back in front of my house helps ( Emma and Yaw ) … hold me and slap me in front of people … yet I stayed and made u stay In dis (this) house all because of my #ELLAandBELLA .. u can be on fone (phone) with ur (your) daughter's father for over 2 hours and leave #EllaandBella crying nonstop, if I go and talk .. oyiwa! Madam I will slap you … hmmm … u told ur ******** squad … dat "all da things am doing to him … he can't come and talk cos nobody will believe him … besides dis (this) is his second marriage and he can't divorce me … so I will finally kill him and live my life!! "Hmm I cry for my #ELLAandBELLA because if they grow and see da other worse videos … they will HATE you for life!! Especially if I don't make it till they grow to meet me! EVIL woman Vanessa, plus ur Mother Vampire and Maame Yeboah ASIEDU … da chief Evil planner herself … Maame Yeboah am waiting for u … just say something … like how u sit on radio and insult me … try it again !!" GYE NYAME."
By Francis Addo