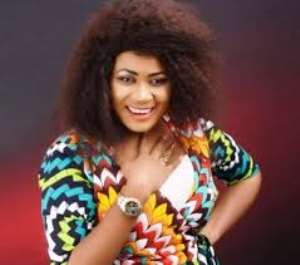 Information popping out on social media is that, Nayas 1 who claims to have been impregnated by gospel artiste Ernest Opoku is not pregnant.
The reports suggest that a medical examination on Nayas 1 revealed that she is not pregnant and neither has she had an abortion recently.
She recently did the unthinkable by lashing Ernest Opoku with a cane at Adom Fm during a live radio show.
The Nima Police arrested Nayas, she was charged with unlawful entry after she illegally entered Adom FM premises to attack gospel musician Ernest Opoku.
Nayas was formally charged on Tuesday and granted bail after The Multimedia Group filed a case with the Nima Police on Monday.
It was part.of the investigations which led to the demand for a medical report which has turned out to reveal Nayas 1 had been lying.
While ModernGhana.com cannot independently verify the reports, it is gaining a lot of currency on social media with some even suggesting that Nayas 1 has been picked up by the police.