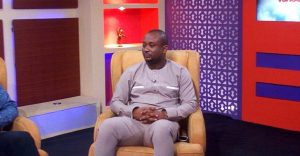 Deputy Minister for Youth and sports, Hon. Pius Hadzide has revealed exclusively to Agoo TV that the erstwhile Mahama Administration sold Police Recruitment forms at its party headquarters to party supporters.
He explained that the action by the former administration has all resulted in the high rise of lawlessness in the country.
He added that people have lost respect for the Police force because of the politicising of security agencies like the police force.
"Recruitment of police officers under the former administration was characterized by lots of controversies to an extent that police recruitment forms were sold at the NDC's party headquarters".
According to the deputy minister, the new IGP's plan to restore the integrity of the Ghana police is in line with the president's plan for the security agencies in the country
He has however encouraged the public to give the police the maximum respect so as to promote a country void of lawlessness. He has also encouraged the police to believe in the Nana Addo led government because they have the interest of our security forces at heart.