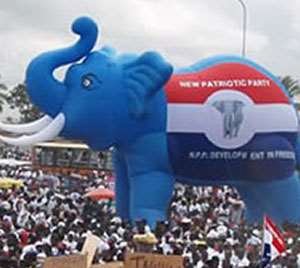 The Voiceless Media can confirm that barring any last minute thought, the Executive Director of the National Service Scheme, Hon Mustapha Ussif, is likely to go uncontested in the NPP Primaries in the Yagaba Kubori constituency later this year with the possibility of recapturing the seat for the NPP in the next election.
The constituency was created in 2004 during the time of the NPP but was won by the NDC. Abdul-Rauf Tanko Ibrahim of the NDC won the seat with 4,857 votes to beat Mr Yakubu Ndamba of the NPP who had 3,452 votes.
Alhaji Abdul Rauf Tanko Ibrahim retained the seat again for the NDC in the 2008 election by obtaining 6,460 of the votes while Dahamani Azindow of the NPP got 5,130 of the votes.
The NPP for the first time in 2012 won the seat. Hon. Mustapha Ussif of the NPP got 8,123 votes to beat Alhaji Abdul Rauf Tanko Ibrahim who got 7,175 of the votes.
Hon Mustapha Ussif was tipped to retain the seat for the NPP in election 2016 but was unsuccessful. Alhaji Abdul-Rauf Tanko Ibrahim came back for the seat by securing 10,990 of the votes to beat Hon. Mustapha Ussif of the NPP who polled 8,294 of the votes.
It was alleged that the NDC pumped maximum resources in the constituency prior to the elections and also undertook what many described as election year developmental projects in the area aimed at gaining votes to win the seat.
Many other promises were made to the people by the NDC but Alhaji Abdul-Rauf Tanko Ibrahim is not delivering.
It is believed that Hon. Mustapha Ussif, when endorsed by the party in the constituency, will annex the seat for the NPP.
The strength of Hon. Ussif is built on the fact that the electorates in the constituency have had the opportunity to compare the administration of two MPs of different political parties and of their track records.
Some of the constituents say Hon. Ussif is humble and supportive to them in many ways which will inure to his advantage at both the NPP level in the constituency and at the level of the general populace of the area.
It must be explained that the Yagaba Kubori constituency was previously under the West Mamprusi District and had Lawyer Ben Baluri Shaibu as its first MP in 1992. It is one of the deprived constituencies of the Northern Region and popularly referred to as "OVERSEAS".