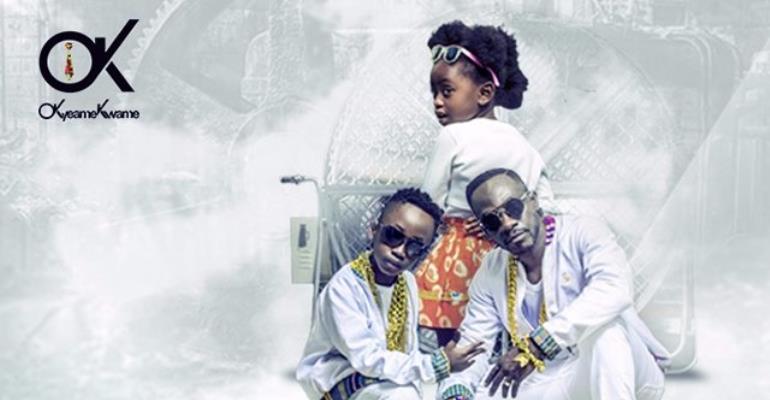 Okyeame Kwame, for close to two decades, established himself as one of the best rappers in Ghana, but his seven-year-old son has given him a run for his money.
The rapper featured his son, Sir, and daughter, Sante, who is five, in a new video, 'Saucing' and it is simply a delight to watch.
After watching Sir flow effortlessly and Sante sing the chorus beautifully in the video, one can easily conclude that music runs in the family.
Sir's performance in the video may just provide a glimpse into the quality of his talent as a musical and rap genius who prove better than his dad.
Okyeame Kwame explained in an interview with Myjoyonline.com that he did the song with his kids because he saw the music talent in them.
"I've been watching them for the past seven years and I see that they have my talent so I'm thinking that since they have the talent, I shouldn't be mean to them, I should let them express themselves in that artistic form as well," he explained.
Asked who wrote their verses, the rapper explained that, "I wrote the song but my children always, they give me punchlines so some the punchlines are their own punchlines."
'Saucing', directed by Phamous Philms, also features cameo appearance Annica, wife of Okyeame Kwame.
Watch the video below:

Story by Ghana | Myjoyonline.com