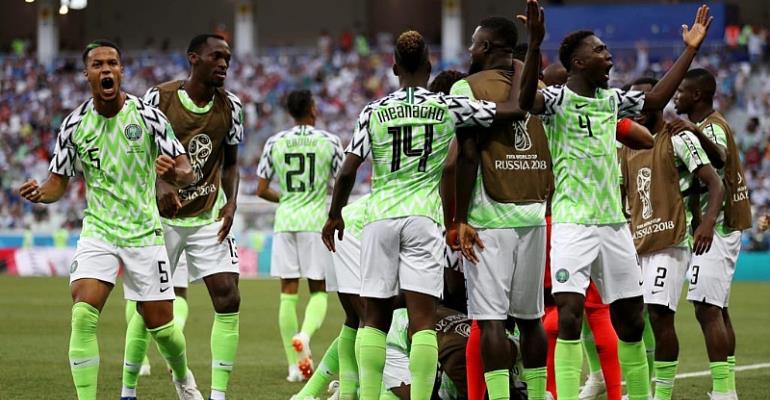 All of Africa's teams were eliminated from the World Cup at the first hurdle, but that simple statistic doesn't tell the whole story of five very different campaigns.
Perhaps the continent's sides didn't enjoy the fortune they needed to make up for any gulf in quality during the opening rounds, while maybe a combination of testing first-round draws and injury problems left Africa's quintet up against it before the tournament had even begun.
In this feature, KweséESPN's Ed Dove outlines the key decisions that caused each of the five campaigns to fall short – to differing degrees – over the last few weeks.
Egypt
More so than Africa's other World Cup teams, Egypt's 'error' has been developed and built up over time; specifically, Hector Cuper's inability to either develop a Plan B for the Pharaohs or to let the team's shackles off and allow them to express themselves.
Before the tournament, Egypt were criticised for being an overly negative side who were reliant on Mohamed Salah.
Following his injury, Plan B became Plan A, yet the lack of a viable alternative approach to the unfit Liverpool superstar became excruciatingly apparent as Egypt scored just once from open play during their three group games.
The EFA ultimately lost faith and patience in Cuper's overly conservative approach after the tournament, and he was relieved of his duties.
Morocco
The Atlas Lions can take great heart from a campaign in which they were unfortunate to lose to Portugal and to only take a draw – in controversial circumstances – from their match against Spain.
That sentence is testament to just how far Morocco have come under Herve Renard.
However, even he must rue their inability to have beaten a limited Iran side in their opening clash.
Iran are certainly not easy opposition, as they demonstrated in their subsequent matches, and they're particularly well drilled, organised, and resolute under Carlos Queiroz.
However, Morocco, despite starting strongly – as an offensive lineup asserted themselves on the opponents – lost their way as Iran worked out their (one-dimensional) strategy and managed to negate the threat.
This was the moment for Renard to introduce new impetus to his side, have more faith in his attacking midfielders, or opt for a second striker to play alongside Ayoub El Kaabi.
Instead, the Atlas Lions enjoyed over 68 percent of the possession but created precious little in the way of clearcut chances, and their inability to regain their impetus after losing it goes down as a black mark.
Nigeria
KweséESPN's Colin Udoh insisted in the aftermath of Nigeria's World Cup elimination that the NFF must keep faith with coach Gernot Rohr, but the German coach's handling of the Super Eagles' opening fixture alone ought to raise questions about whether he's the best option to get the most out of this talented squad.
During Nigeria's pre-tournament friendlies, it was clear that the national side had two glaring weaknesses which needed to be addressed: an inability to convincingly defend set pieces, and a failure to effectively link up the midfield and the attack despite a wealth of options.
The Eagles duly conceded twice from set pieces, while Rohr never found a way to use Alex Iwobi and John Obi Mikel – together or apart – during the competition.
He cannot say he wasn't warned.
Tunisia
There were both macro and micro mistakes made during Tunisia's campaign, with issues about both strategy and attention to detail even though the outcome of their three group matches represents par.
On the broader scale, questions can be asked about Nabil Maaloul's decision to introduce so many new faces into the squad ahead of the tournament, and then pick them ahead of more established names.
Admittedly, he had to content with a litany of injury problems, but it was a risky strategy that didn't truly pay off. How could Tunisia have carried over the togetherness, the tenacity and the purposefulness of the qualifiers when so many of those who featured in Russia weren't even involved beforehand?
In terms of the tiny details, just how costly could Mohamed Amine Ben Amor's careless conceding of a corner at the death against England have been?
If Tunisia had held onto their 1-1 draw, they'd have taken their campaign to the final game against Panama and heaped immense pressure onto a brittle Three Lions side.
Instead, Ben Amor's late lapse – and England's subsequent goal from the set piece – established two very divergent trajectories for these two Group G contenders.
Senegal
Certainly, Senegal still had their destiny in their own hands until the final 16 minutes against Colombia in their last group game, but the truth is that their campaign had become somewhat listless long before then.
The Teranga Lions' World Cup hopes were surely lost in their second game against Japan, when they twice ceded the lead – against a mediocre Blue Samurai side – and missed out on the chance to all but wrap up progression ahead of their final fixture.
It was a major missed opportunity, as Senegal failed to build on their opening victory against Poland and took a step back, with their defensive sloppiness proving costly.
"We conceded two avoidable goals and we were not very good," Aliou Cisse told journalists, as per The Guardian. "The best team, I must admit, was Japan."