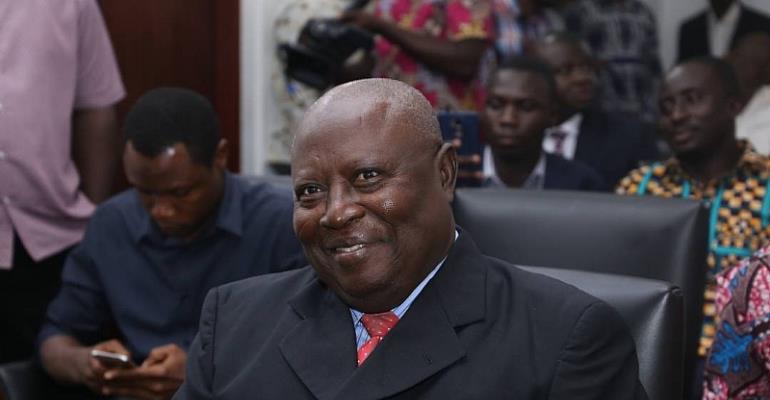 Parliament has approved Martin Amidu as the country's first Special Prosecutor to tackle corruption cases in the country.
Prior to that, Deputy Minority Ranking Member on Constitutional Affairs, Dr. Dominic Ayine, asked Parliament to put the approval on hold, as his suit against Mr. Amidu's nomination is still pending at the Supreme Court.
Drawing on Standing order 93(1), Dr. Ayine invited the Speaker of Parliament to rule on whether the House's intention to approve the nominee will not be wrong pending the Supreme Court case.
But the Speaker of Parliament, Professor Aaron Mike Oquaye, ruled against Dr. Ayine's argument thus paving the way for Amidu's approval.
Mr. Amidu was vetted by Parliament's Appointments Committee last Tuesday, February 13.
The vetting, which lasted more than seven hours saw members of committee quizzing Mr. Amidu's plans for the Special Prosecutor's Office and how he intends to carry out his mandate of fighting corruption.
The Appointments Committee also unanimously recommended his confirmation moments after the gruelling exercise.
'Too old'
Former Deputy Attorney-General, Dr. Dominic Ayine's suit at the Supreme Court is challenging the nomination of Martin Amidu for the position of Special Prosecutor because of his age .
In his argument, he said the Office of the Special Prosecutor falls under the broad category of public officers who by the constitution must retire by age 60 with a possible extension to 65 years.
He is seeking declaration that "by a true and proper interpretation of Article 190(1)(d),199(1,)199(4) and 295 of the 1992 Constitution, the retirement age of all holders of public office created pursuant to Article(1)(d) is sixty years, anyhow not beyond (65)."
–
By: Godwin Akweiteh Allotey/citifmonline.com/Ghana
Follow @AlloteyGodwin
The post Parliament 'ignores' Ayine, approves Amidu as Special Prosecutor appeared first on Ghana News .