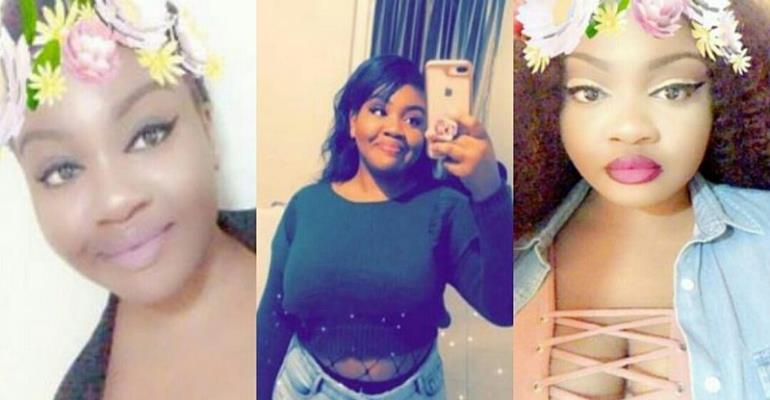 A Nigerian pharmacist has refused to sell condoms to a lady who obviously wanted to have protective sex to prevent pregnancy and STI's on the basis that her religion frowns on selling condoms.
A pretty Twitter User who goes by the name @Rita Fluffy has taken to social media to attribute the problem of girls having unprotective sex, getting pregnant and contracting STI's to religion.
The lady shared her story of how a pharmacist refused to sell her condoms because it was against her religion.
"36% of female teenagers in Nigeria have already had a child from unexpected pregnancies and Lagos has the highest rate of gonorrhoea in the world but you know let's teach woodwork instead of s*x education ?
Plus gonorrhoea is a silent killer in women and it's a major cause of infertility since it scars your tubes.
It will barely show up till it's in its last stages ….tell the young ones this and stop waiting for the doctor to tell them when it's too late.
Nigeria is a society that has a stigma with buying condoms ….more for women sef ….I'll never understands why it's so wrong to want to have safe s*x. Met this whole ass pharmacist that said she couldn't sell condoms as it's against her faith
As a Nigerian woman if you are going to buy condoms just buy as much as you can at once….nobody will kill you".
See screen shot of her chat below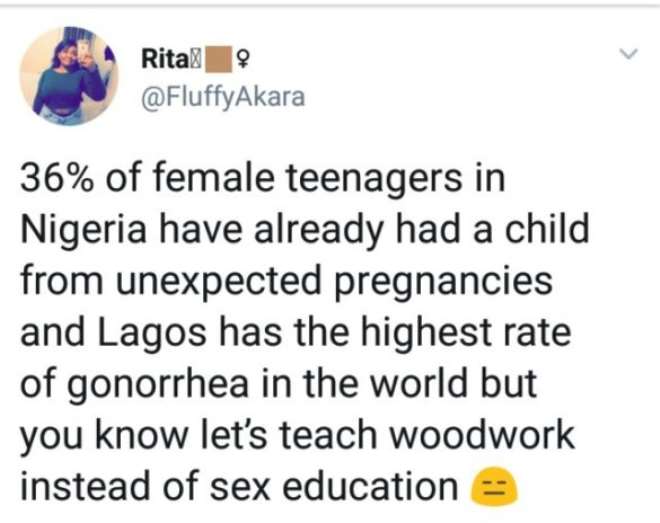 Nigeria Girl 2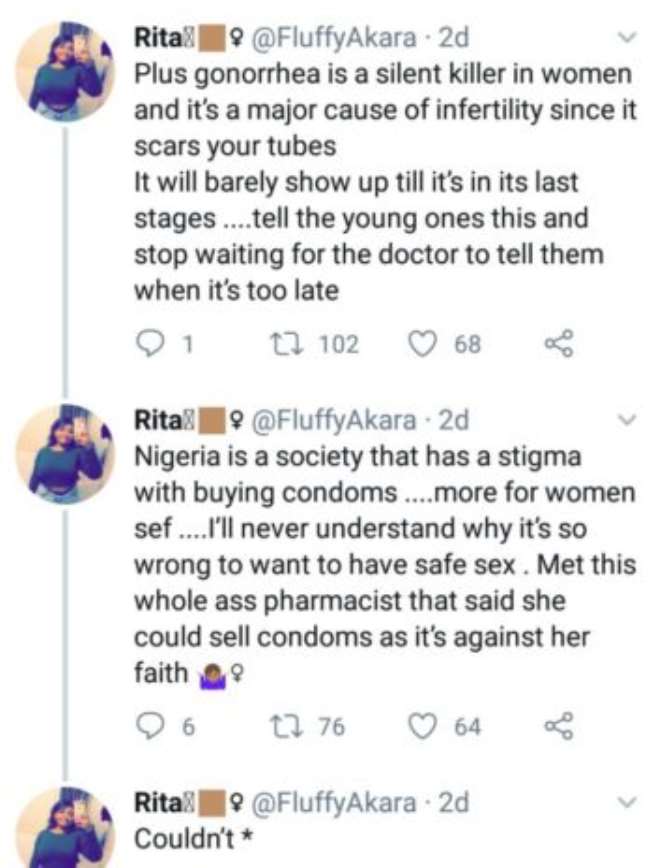 Nigeria Girl 3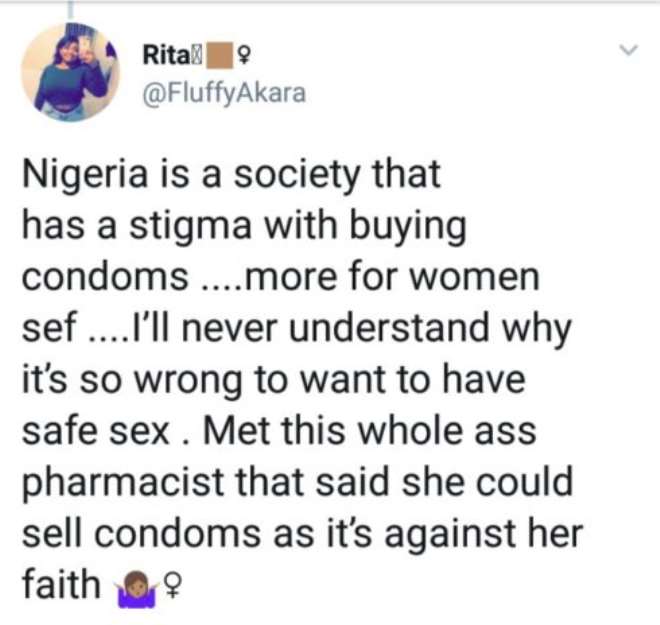 Nigeria Girl 4