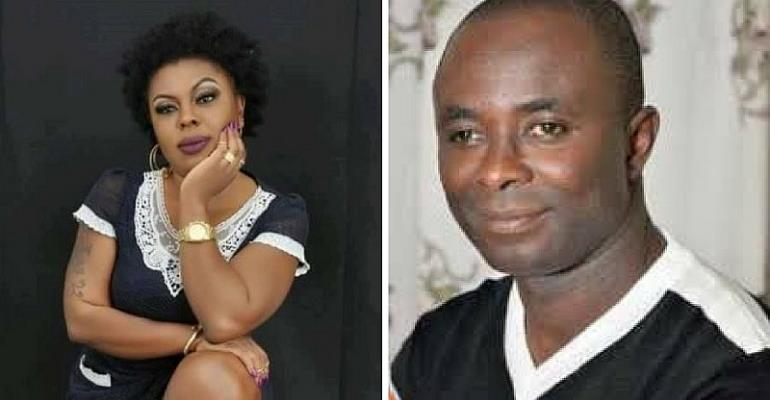 Afia Schwarzenegger has taken the internet by storm this morning after she spilled out a secret affair she had with Peace FM's Kwasi Aboagye.
Afia, in an Instagram post sighted by Modern Ghana Entertainment, has accused Kwasi Aboagye of spreading false rumours about her.
According to Afia, Mr. Aboagye is going round telling people that she secured her former job at the Despite Group of Company by sleeping with Fadda Dickson, but that is not true.
Kwasi Aboagye, according to Afia, also said Afia wanted to collapse Okay FM and so she was sacked.
However, in the Instagram post, Afia has revealed that Kwasi Aboagye is the only person she has had illicit affair with in the industry, not Fadda Dickson.
She went ahead to reveal the place and time when this affair took place.
According to Afia, she dumped Kwasi Aboagye because he has a small manhood and also performs poorly in bed.
It would be recalled that somewhere last year, Afia Schwar was caught in bed with a man by her "ex-husband", Lawrence Abrokwa.
The case is still in court.
See the post here: