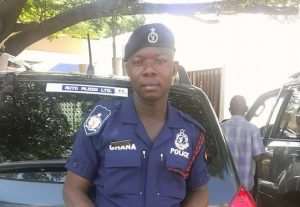 The police officer widely condemned for assaulting a woman at the Midlands Savings and Loans has been arrested.
The officer, identified as Frederick Amanor, is seen in a video striking the woman, who was holding her baby, multiple times on the head, first with an umbrella, and then with his fists.
He also attempted to violently drag her out of the building.
Frederick Amanor is expected to be detained.
The Director of Police Public Affairs, DSP Sheila Aberquaye Buckman, had told Citi News the police had started processes to identify and punish him.
Social media was rife with outrage when video of the incident went viral on social media.
Though what sparked the confrontation is unclear, a lot of the people reacting to the incident insist that the action of the police officer was totally unjustified.
The police officer is seen holding onto the woman and hitting her multiple times with an umbrella, as she tried to wrestle away.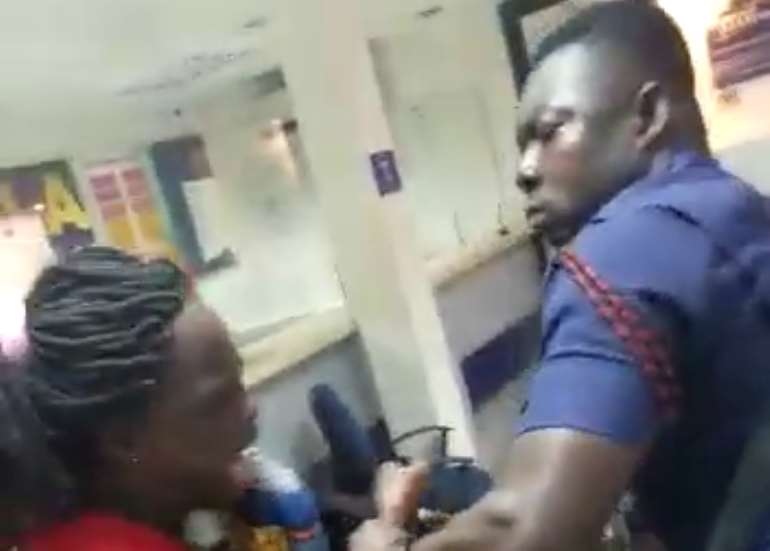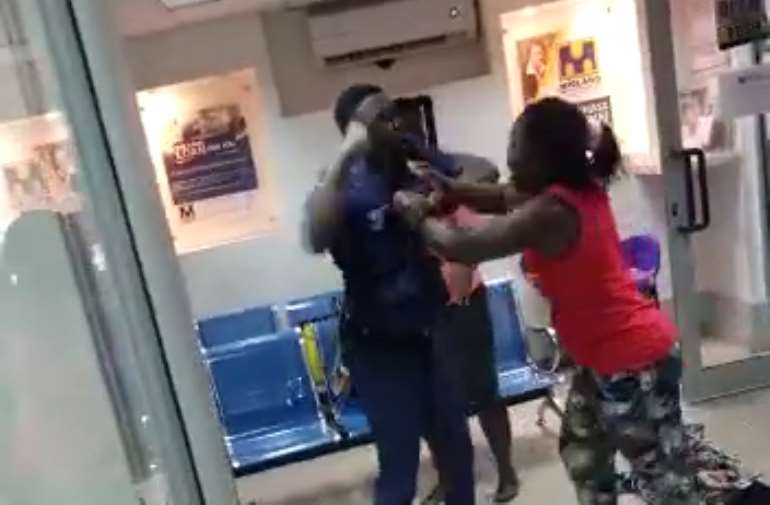 Some bystanders eventually rescued the baby from the incident as the officer drags the woman to the floor.