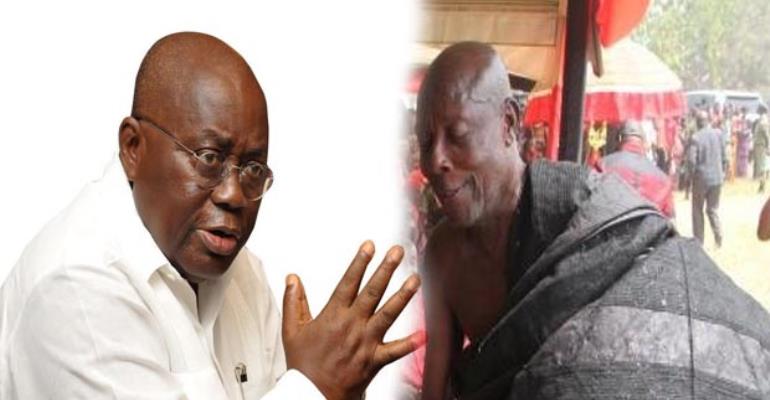 President Akufo-Addo has described the late Super OD as a legend and a great entertainer who will forever be remembered by the generation who watched him.
The Ghanaian actor, born Asonaba Kwaku Darko, died on Tuesday at the Agona Swedru Government Hospital in the Central Region after a short illness. He was 84.
He began his career in the 1970s and gained nationwide fame two decades later for his role in the popular Akan Drama television series, Osofo Dadzie.
He was one of the most loved actors of his time. Many Ghanaians who had the opportunity to watch him took to various social platforms to eulogise him.
Among them was President Akufo-Addo, who took to Twitter to express his condolences to the family.
He said, "A legend of our screens and a great entertainer, he brought so much joy to us over the years. I belong to the generation that will never forget Osofo Dadzie."
"My deepest condolences to his family. Rest in perfect peace Super O.D., and God bless," the president added.
OD is the second entertainment personality to die in February 2018. He died a few days after the demise of Ebony Reigns.