Metropolitan Archbishop of Accra, Archbishop Charles Palmer-Buckle, has urged less partisanship and more work in the rebuilding of a prosperous future for Ghana.
He said the country would have a better future if the citizens "start thinking" rather than adorn their political colours in debates about the appropriate path towards development.
Speaking on Joy FM's 'A walk with Jesus' programme Sunday, the clergyman entreated Ghanaians to commit to making the country better than it is.
Monday marked the 60th anniversary Ghana attained independence from colonial rule on March 6, 1957 – at the height of nationalism in the continent.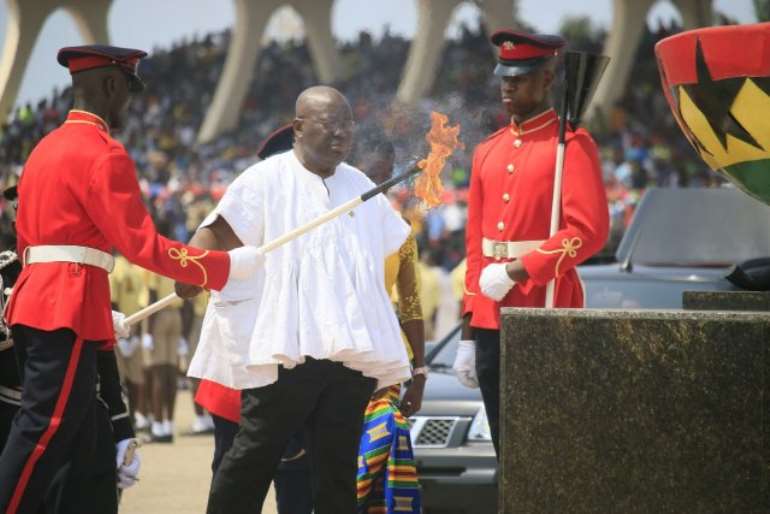 President Nana Addo Dankwa Akufo-Addo lighting the perpetual flame
From independence to March 6, 2017, the nation has had 11 Presidents and Heads of State, with some coup d'etats that unseated democratically elected leaders.
Although the country has made some progress since 1957 politically and economically, historians say the nation could have achieved more had its leaders done the right things.
On January 7, President Nana Addo Dankwa Akufo-Addo was sworn in as the nation's 5th President after he dashed the hopes of former President John Mahama to get re-elected on December 7, 2016.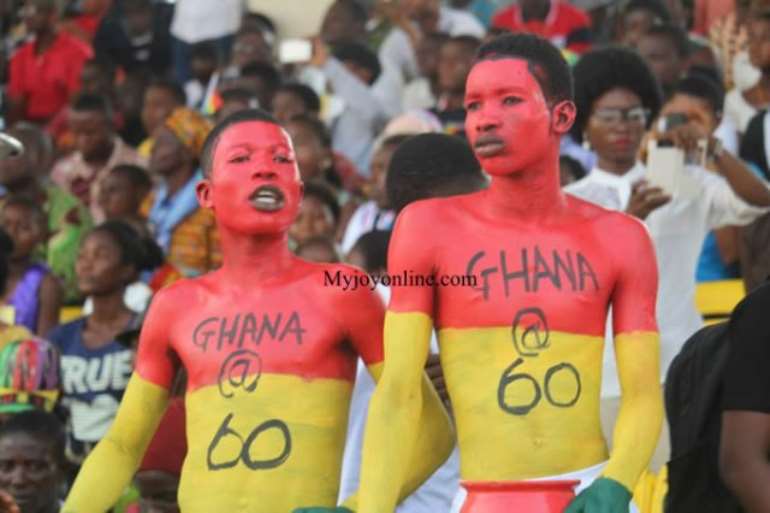 Archbishop Palmer-Buckle said things must not come to an end because there is a change of government in the country.
"Now there's a new government. We must improve on what the previous government did."
He explained Christians have a role to play in ensuring the government succeeds in achieving the targets it has set for the nation.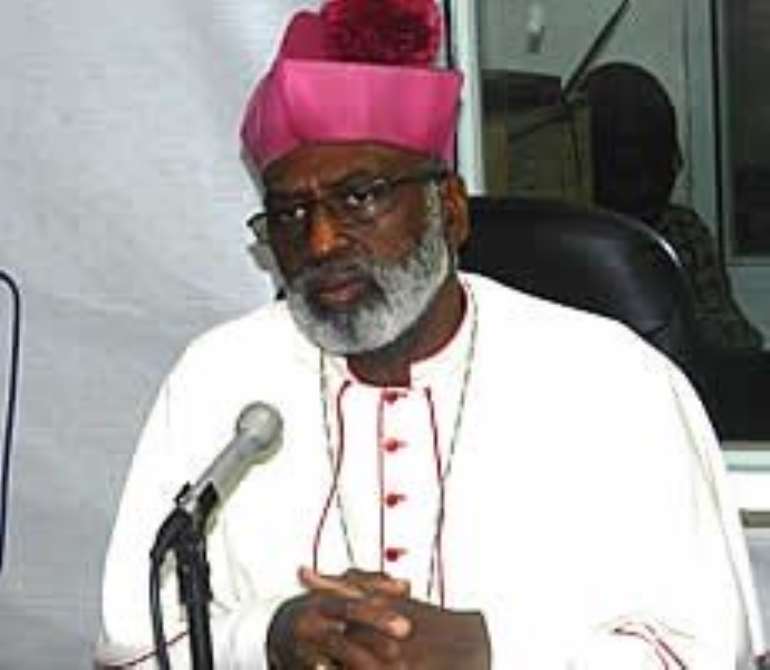 "We the Christians owe it to our government to pray for the country. In fact, it's high time we offered prayers for individual Parliamentarians to keep them from evil," he said.
Archbishop Palmer-Buckle encouraged Ghanaians to hold on to the spirit of brotherhood since it has the power to drive out civil disturbances and religious conflicts.
He disclosed how National Chief Imam Dr Nuhu Sharabutu sent some of his men to find out about his welfare in the closing days of 2017 – something he attributed to "ecumenism" among the various religious bodies.