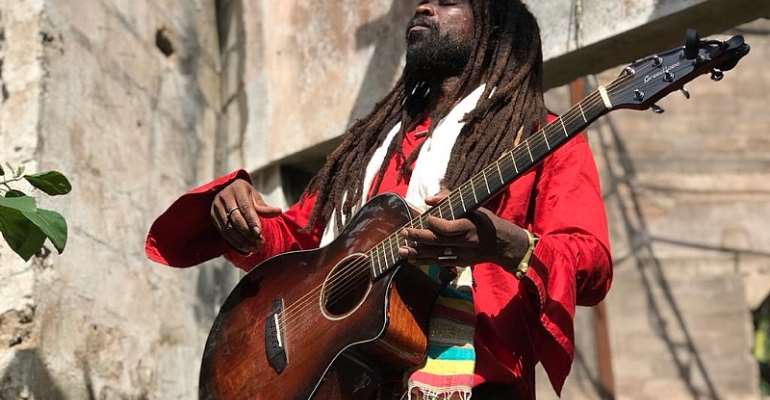 Legendary Rocky Dawuni has stressed on the need to fight Corona Virus with traditional medicines in Africa.
In an interview with Amansan Krakye on radio central's drive time show, the reggae icon pushed on the need to use traditional medications to help treat or even manage the COVID-19 problem in Africa and especially Ghana.
Explaining further with Amansan Krakye, the Grammy Nominee stated on the need to take extra precautions which will help us stay safer and healthy with the intake of herbs like neem leaves, lemon grass and other healthy herbs grown in Africa to help boost our immune system because the problem we facing goes beyond wearing nose marks, washing and sanitizing our hands. "Though anytime I go out, I make sure I follow all the preventive measures we've been given" He added.
Watch "Champion Arise" by Rocky Dawuni:
"If we eat the proper diet, exercise to keep fit, and utilize our local traditional medications, there won't be any need to accept vaccinations into Africa and especially Ghana. All concerts which I have been billed to perform including other musicians I know has been cancelled due to the problem facing the world now with the virus. And wondering how most people who survive on the streets will live" — he added.
Rocky Dawuni advised Ghanaians to focus strongly on agriculture in such times. With the reason to save enough food and save for future purposes if the need arises for us all to continue to stay home.