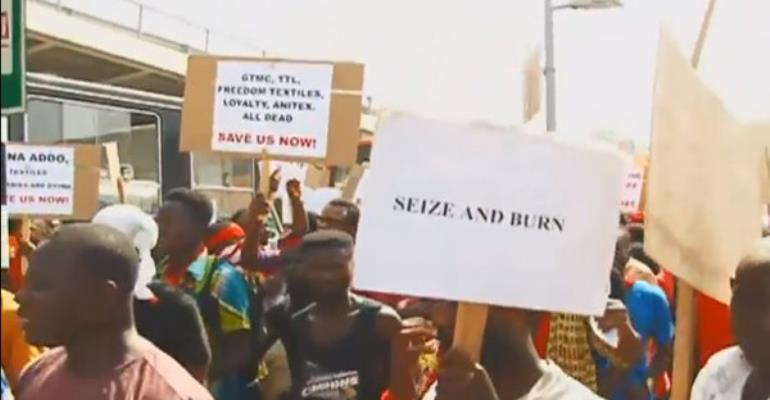 The Coalition of Textile Workers is petitioning the government to double its efforts in clamping down pirated textiles on the Ghanaian market.
The workers say the presence of these substandard products on the markets is collapsing their businesses.
In a massively attended demonstration Friday, the workers asked the authorities to extend the anti-pirated textiles taskforce from the ports to the markets.
"The issue is when the… [task force] is restricted to the borders what can they do, they are not trained so how will they stop these things," one of the demonstrators told Joy News.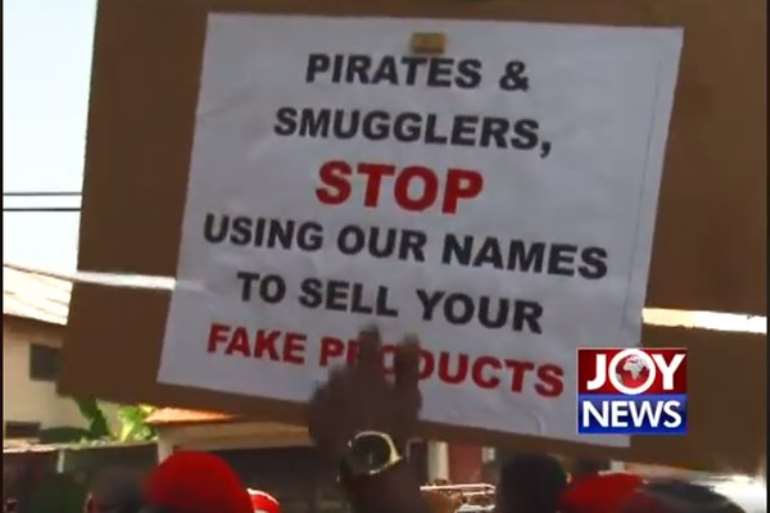 "They [pirates] are smuggling it. We need trained people to man borders to avert them," he added.
Some of the traders argue that the 'Hi Target' brand and others copy the original designs of GTP, ATL and the others.
"They are copying our designs and they are copying our labels and we want them to stop," one of the traders said, adding, the customers are rather patronizing the cheap textiles thinking it is the same original product.
They are asking the government to seize and burn all pirated products on the market.
"So we are appealing to the government to stop them. When they get them they should burn them, especially Hi Target," another said.
Meanwhile, some leaders of the association who spoke to Joy News said they welcome competition from abroad but it must be genuine competition.
"…all we are saying is, get your own design, get your own sticker, pay the right taxes and duties and then get your product into the country. Then we can compete" one of them said.
The traders also insist that President Akufo-Addo must show commitment to save the existing factories if he hopes to see his flagship One District, One Factory policy materialize.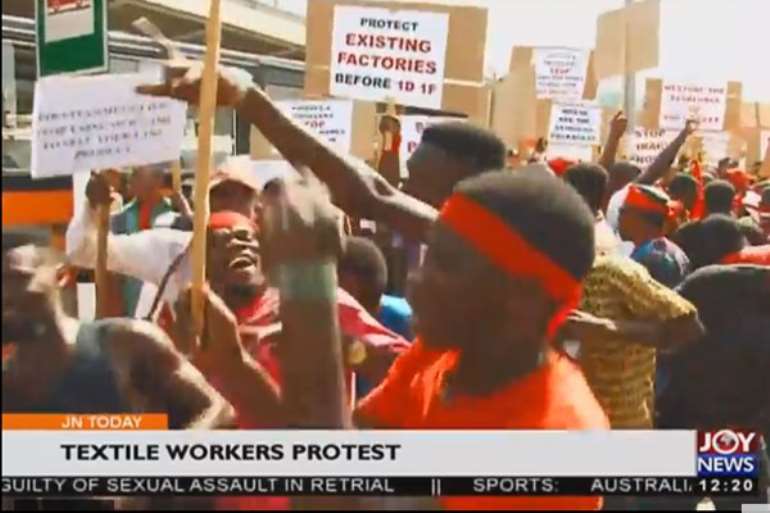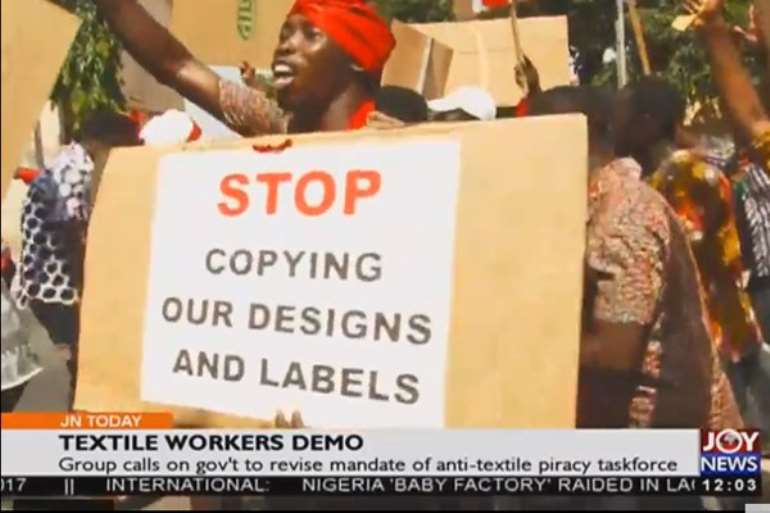 Story by Ghana| Myjoyonline.com