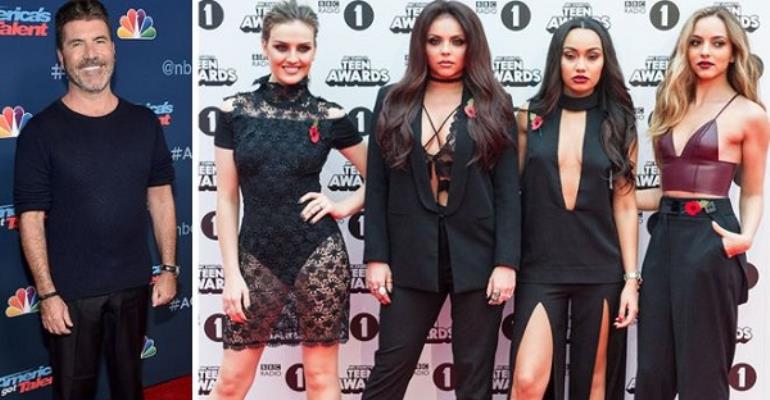 Simon Cowell has spoken about his record label Syco's split from Little Mix for the first time.
He revealed it happened because he fell out with their management company Modest Management.
Speaking to the Sun, he insisted he'd never fallen out with the band and they were the "hardest working bunch of girls I've ever worked with".
Newsbeat has contacted Simon's representatives and Little Mix's management for further comment.
It was revealed on Saturday that the band would no longer be working with Syco – the news came just days before the release of their new album.
Instead, the group has moved to label RC – part of the larger Sony Group, which also includes Syco.
Simon said the disagreement with Little Mix's management "wasn't down to money".
"Basically, they said we'd done a terrible job.
"I had agreed not to talk about this publicly because I thought it was a private matter.
"I said 'We can't work with the management, it's as simple as that'."
But The X Factor judge said he's still on good terms with Jade, Perrie, Jesy and Leigh-Anne and has planned to meet up with them.
He said he's never fallen out with the band, adding: "As I said in my email to them, I stand by the fact they are the hardest working bunch of girls I've ever worked with. They deserve everything they've got."
It's believed Little Mix had disagreements with Syco over the making of their new record Woman Like Me and their musical direction.
Simon described the situation as "embarrassing" and said he was annoyed his company was being "misrepresented".
"Why do artists think they're more important than staff members? They're not. They're the same.
"The irony was the record they were arguing about, which is Woman Like Me, they didn't want to record.
"This was one of those ironic times that we were having a hit and nobody was happy.