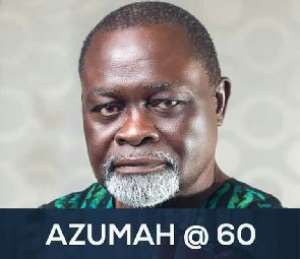 It's not uncommon for legends to be celebrated and recognized particularly on their special days and it is not any different for Boxing legend, Azumah Nelson who has been shown tremendous love by Ghanaians as he marks his 60th birthday today.
Acclaims poured in for the three-time world boxing champion on social media, many touting his great attributes and outstanding personality.
Former President Rawlings who is credited with discovering and mentoring Azumah, in a congratulatory message praised him for his humility and dedication.
"As successful as he became, he didn't allow that to go to his head. Azumah retained his humility. Some people would have been spoilt a long time ago but not this man (Azumah), Rawlings said on Joy FM.
As a sign of respect and recognition of his greatness, some Ghanaians have also taken to social media to eulogize the man who remains the only African to be inducted into the World Boxing Hall of Fame
Born in Mamprobi in Accra, Azumah Nelson with determination, humility and guidance from distinguished personalities like former President Rawlings dominated the WBC featherweight and super-featherweight divisions for nearly two decades.