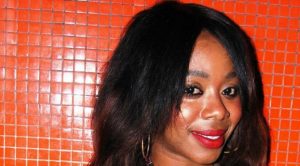 Ghana's upcoming Afro-pop and R&B singer, Susan Amoakohene, is set to release three new singles on the music market later this month ahead of her album launched slated to take place in April.
Signed to Scratch Studios & Music Publishing, SSUE is known for her unique delivery. Her new songs, according her management, are danceable songs fit for all occasions which have the potential of becoming hit songs on the music market when they are released.
The artiste who has completed work on her yet-to-be released singles will also embark on a club tour to promote the singles, BEATWAVES has gathered.
Before the club tour, the artiste will host a media listening event at the Scratch Music Lounge in Accra, where a section of the media, including radio presenters, bloggers and DJs, will be given the opportunity to listen to the songs for the first time.
The Chief Executive Officer (CEO) of the Scratch Studios & Music Publishing, Kofi Amoakohene and a member of the artiste management team in chat with BEATWAVES mentioned that 2016 was the brightest year in SSUE's life and to date when names of talented female artistes are mentioned, SSUE is not exempted.
According to the CEO, SSUE has been working hard on her craft and she is now ready to take the world by storm with her works.
She has shared the stage with internationally-recognised artistes like Hugh Masekela, Pat Thomas, Jimmy Beckley, Osibisa, among others.
By George Clifford Owusu