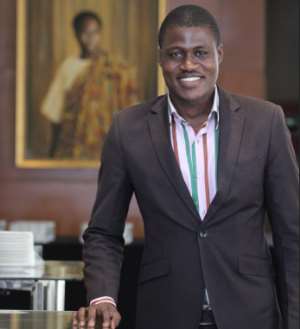 Sylvanus Bedzrah, a student of the University of Professional Studies, Accra (UPSA) has been selected as an Advisory Mentor to the 2018 Queen's Young Leaders (QYL.) In all, 168 mentors have been selected from across the world to mentor the winners of the QYL from the 53 Commonwealth countries.
The QYL change-leading programme, which was instituted in 2014 by the Queen of United Kingdom, in partnership with University of Cambridge and The Royal Commonwealth Society, is to discover, celebrate and support exceptional young people from across the 53 Commonwealth countries, thereby leaving a lasting legacy for Her Majesty the Queen. On 26th June 2018, the winners were awarded by the Queen at the Buckingham Palace for their exceptional contributions to their various communities with their initiatives. The winners of the award from Ghana include Derick Omari, Alimatu Bawah, and Shadrack Osei Frimpong.
These Mentors were carefully evaluated and selected worldwide based on their expertise, experience, passion and networks. Beginning from June to December 2018, the Personal and Advisory Mentors will have the opportunity to mentor and support the QYL Award Winners with their Social, Cultural and Environmental projects in various categories including Creative Writing, Leadership, Entrepreneurship, Education, Advocacy, Social Innovation and Arts&Culture.
Sylvanus, who is one of the few Africans and only Ghanaian youth selected from across the world, is a Social Entrepreneur and an award-winning author with seven national and international awards to his name. Notable among them are the 2011 Young Professional of the Year Awards, 2012 Youth Impact Ghana Awards and the recent 2017 40Under40 Awards.