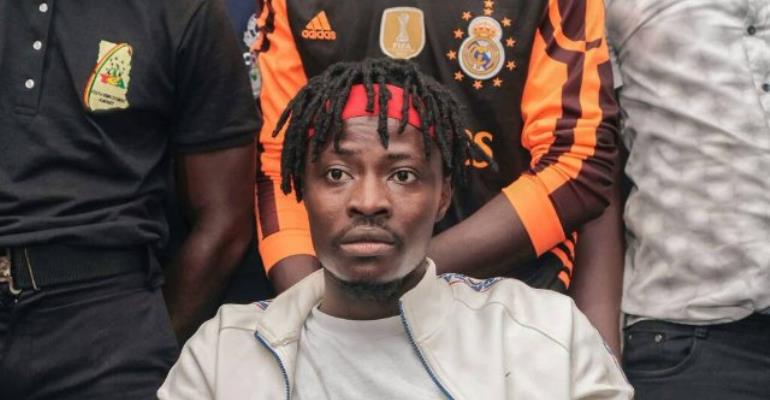 The Northern Regional Security Council (REGSEC) has lifted the ban on entertainment activities at the Aliu Mahama Sports Stadium in the Northern Region.
The Metropolitan Chief Executive (MCE) for Tamale, Iddrisu Musah, suspended all musical concerts in the metropolis following the death of eight persons during a recent street procession.
It would be recalled that two staff members of Zylofon Group were among persons killed in an accident in Tamale during a street procession (concert) organised by Fancy Gadam.
A statement signed by Communications Director for Zylofon Cash, Halifax Ansah-Addo, disclosed that doctors from the Tamale Teaching Hospital confirmed that the two workers were unable to survive the car crash.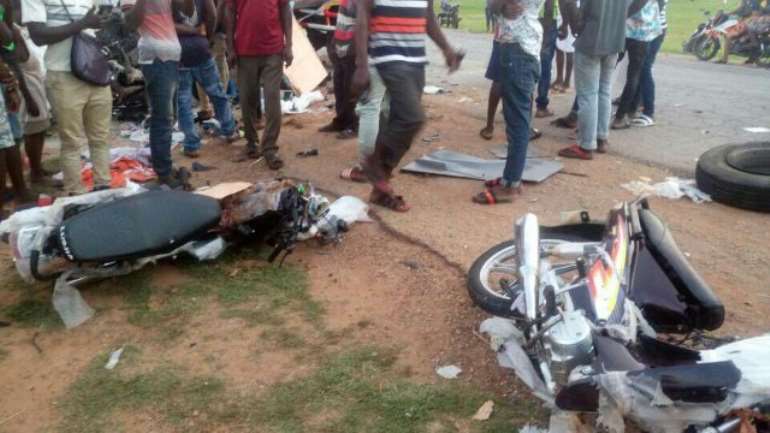 A scene from the accident
Halifax stated: "we are in deep pain and shock as we express our condolences to the families of all persons who lost their lives during the accident that occurred in Tamale on Friday evening."
"The incident happened when a cargo truck veered off its lane and drove straight into our convoy. It crashed into one of our vehicles and several motorbikes in the process," he continued.
A statement signed by the chief director on behalf of the Regional Minister, Salifu Saeed, said following various representations made to REGSEC to intervene in the recent banning of entertainment activities at the Aliu Mahama Sports Stadium, the council has consulted the MCE of Tamale concerning the issue.
The statement further stated that REGSEC after an exhaustive consideration has decided to lift the ban. The Tamale Metropolitan Assembly (TMA) has been allowed to regulate entertainment activities in the metropolis; hence the assembly has been tasked to come out with strict procedures to guide such activities and related matters at the stadium and any other public place.
However, REGSEC emphasized that the conduct of any entertainment or related activity in the metropolis requires the approval of the TMA which is supposed to regulate such activities in line with their bye-laws.