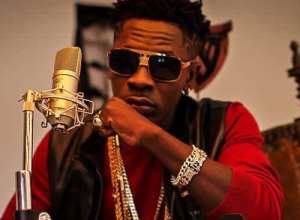 Ghana's most hailed musician at the moment, Charles Nii Amarh Mensah, also known as Shatta Wale, is on warpath with some "self-styled" prophets.
He has been in the news recently, especially since the news about Ebony's death broke out.
To say the least, Shatta Wale is not happy about the activity and prophesies of some men of God concerning his life.
Following the death of Ebony, some prophets have claimed to see visions from God that Shatta Wale is the next big musician to die in Ghana's Music Industry.
This prophecy seems to have landed on the bad nerve of the 'Dancehall King' to the extent that he has threatened to burn down churches of some "fake prophets" if he should still be alive by December.
He believes those prophets are fake and not from God because they don't even practice what Jesus taught his followers.
In an nstagram, Shatta Wale says the only person he fears in his life is God and not death.
He added that he has no reverence for fake pastors who are only interested in doom sayings.
According to him, if only humans know the kind of authority God has bestowed on each one of his creations, no one would fear or fall victim to fake prophets and their quack prophecies.
Shatta Wale wrote: "If only we knew the power and authority God has bestowed on us..we won't pay attention to Doom Sayers."
"Don't be deceived, we were created in the image and likeness of God..we are God's on earth and our only task is to Fear God…Why should i fear the inevitable…Fear God not Death."
Shatta Wale have won the hearts of many with this powerful message of his.