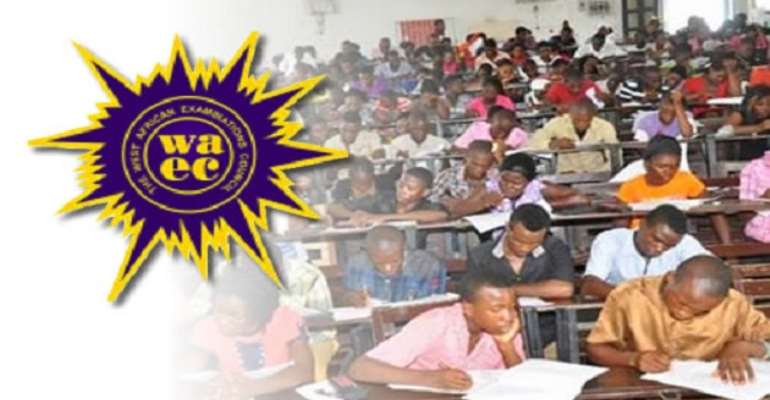 The 2019 WASSCE results is not a true reflection of the students performance neither is it as a result of the so called interventions put in place by the Ghana Education Service.
I just read an article online about GES expressing their impression about the significant improvement in this year's WASSCE results especially in all the core subjects as compared previous years.
They attributed the success to so-called measures put in place to ensure the improvements in the performance of candidates from A1 to C6.
I want to state on authority that, there were leakages or examination malpractices as if it was a political agenda to let students have foreknowledge of almost every paper before they were written.
As a state we have not done enough to improve our educational system and we have always laid emphasis on the value of grades more than effective teaching and learning.
I cannot fathom why the Ghana Education Service are acting popes on their failure to ensure the increasing influx of corruption and malpractices in our educational system, we are only celebrants of mediocrity!
We are sitting on a time bomb as a country. The earlier we revisit our mode of appraising students the better "Education is the only weapon you can use to change the world" Nelson Mandela. but what sort of education are we giving to our people??? This tickling time bomb will be activated by illiterate intellectuals to explode us on one day if it goes unchecked.
The Ghana Education Service were oblivious of recognizing the role teachers play in the deliver of quality education.
The Ghanaian teacher is not motivated enough to put up his best in the classroom. Teachers are working under poor conditions and much are always expected from the unfed teacher.
Richard Alemiya
(Organizer, Youth for Development)
(055-337-9519)