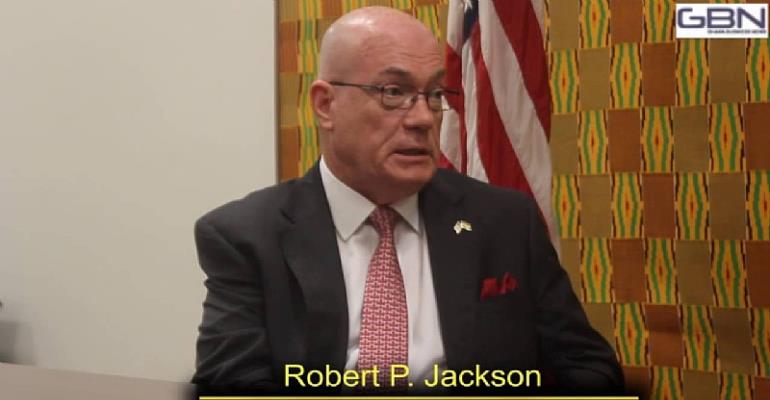 "Madam Charlotte Osei as one of the most competent people I have ever met", Robert P. Jackson, the Outgoing US Ambassador to Ghana has said.
June ending, President Akuffo-Addo removed the Chairperson of the Electoral Commission, Charlotte Osei and her two deputies, Amadu Sulley and Georgina Opoku Amankwa from office. Mrs. Osei and her deputies lost their jobs on the grounds of incompetence and misconduct upon the recommendation of the Chief Justice's investigative committee.
The committee was set up by the Chief Justice, Justice Sophia Akuffo, pursuant to Article 146(4) of the Constitution, to investigate separate complaints brought against the three persons by Ghanaian citizens and co-workers. Through the findings of the committee, it was recommended that they be removed from office on the basis of stated misbehavior and incompetence, pursuant to Article 146 (1) of the Constitution.
The Ambassador however on Class FM says he finds a lot of competence in Mrs. Charlotte Osei and given another opportunity, he will confer another award on her. Last year the US Embassy honored the former EC chair with the 2017 Women of Courage Award for overseeing a successful General Elections. According to the Ambassador, the elections was a tremendous success.
"I would give her the award as the woman of Courage again today. I still believe that she and her fellow commissioners conducted the fairest most transparent election that I have ever personally witnessed".
Ambassador Jackson further added that he does not know if Charlotte Osei violated any laws, but from what he heard and read he understands that the decision she made to rebuild the website during the election after it was hacked may have been in contravention of Ghana's procurement laws. He also understand that time was of the essence so from what He knows the former EC boss acted on what she felt was the right thing to do at the time.
"I don't want to get into a debate about whether she was rightly impeached or not. I think that's for the courts to decide. But I have been very troubled by the accusations that she is incompetent", Ambassador Jackson said