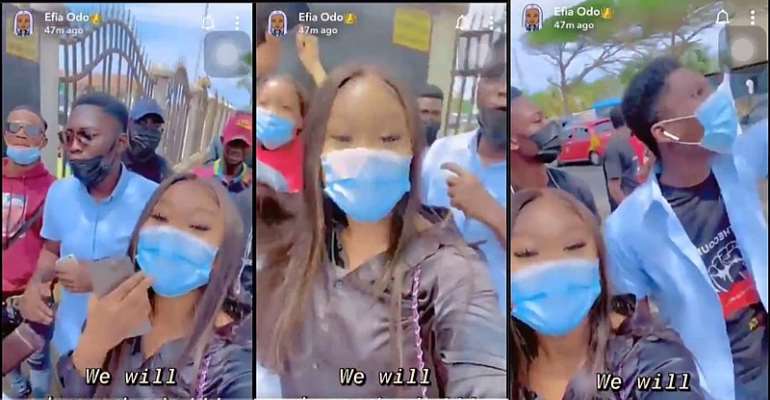 Information reaching us reveals why Efia Odo was arrested together with other members of the #FixTheCountry campaign at the entrance of the court today.
Apparently, Efia Odo and the protestors were heard shouting "We Go Demonstrate" at the precincts of the court, an action that was deemed illegal by authorities.
Efia Odo subsequently shared the video on her snap with the message that no matter what the court does, they are going to demonstrate.
This action prompted the police who decided to arrest Efia Odo together with other 15 #FixTheCountry protestors and bundled them into a police pickup car.
So that is her crime!
Check Out Video Below:
Odartey Lamptey