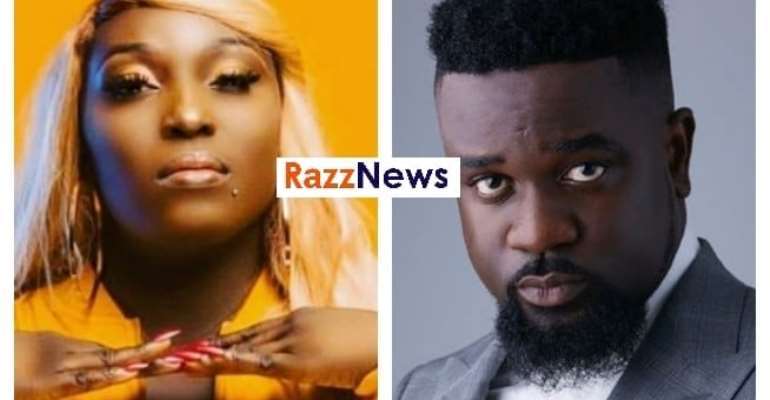 Sensational female rapper, Eno Barony has explained why she will never go into a lyrical battle or disrespect celebrated rapper, Sarkodie.
"You just don't go about battling people because you are a rapper…Why should I battle Sarkodie? I will not battle or insult people before I get to where I am… like I would've done that when I was an underground artiste but you give respect to people ahead of you.
"If you are of the same height as your mother, it doesn't mean she is your co-equal disrespecting her means you are shortening your life …So I respect Sarkodie, I will never battle him..for what? My battling days are over".
Eno Barony explained in an interview on 'Entertainment City' show hosted by Nana Adwoa Annan on Atinka TV, monitored by RazzNews.com
Known in real life as Ruth Eno Adjoa Amankwah Nyame Adom, Eno Barony has in her latest single titled, 'Argument Done', dissed some female rappers in the music industry. The track is purported to have been released as a direct reply to Sista Afia's 'You Got Nerves' song.
Upon persuasion by Nana Adwoa Annan to reveal why she dissed Sista Afia in the track, Eno bantered with a question," why should I battle a singer?
According to her, even if Sista Afia happens to be a rapper, she wouldn't battle a female rapper else her agenda to empower more female rappers into the music scene would be vagary.
Kindly watch the interview below!
Source:RazzNews.com