The Government of Ghana has stressed that it had no intention of interfering in the 2017 Kenyan elections via Peter Mac Manu, who was prevented from entering the east African country as a leader of a team of election observers from the Democratic Union of Africa.
This dismissal followed murmurs that Mr. Mac Manu, and the governing New Patriotic Party (NPP), of which he is a member, planned to meddle in the election and support the opposition leader, Raila Odinga, to create a parallel election tally result platform.
The Democratic Union of Africa is noted as an umbrella body of centre-right parties in Africa, which includes some opposition parties in Kenya.
As Kenyan's queue in polls to choose between President Uhuru Kenyatta his long-standing rival Raila Odinga, government, in a statement, denied any ploy to compromise the polls and said Mr. Mac Manu was in Kenya on his own accord, not the State's.
"We wish to make it clear the government of Ghana has no interest whatsoever in who emerges the winner in Tuesday's poll. The decision as to who leads Kenya for the next four years as President remains the sole preserve of the Kenyan people."
"The Ghanaian Constitution guarantees every citizen of Ghana the freedom to participate in political activity inside or outside of the country, within the laws of Ghana or wherever they find themselves. They do so in their own capacity as free citizens of a free state, and not at the behest of the government of Ghana."
NPP denies ill intent
The NPP earlier came out to deny similar allegations, with the party's Deputy General Secretary, Nana Obiri Boahene positing that Mr. Mac Manu's deportation was a serious indication that things were not well with the country's polls.
"They said they will not allow Peter Mac Manu to go there and it is a serious indication that things are not going on well. How do you accuse the NPP in Ghana that they want to rig the elections? This primitive way of handling matters ongoing in Kenya, we need to be serious about it."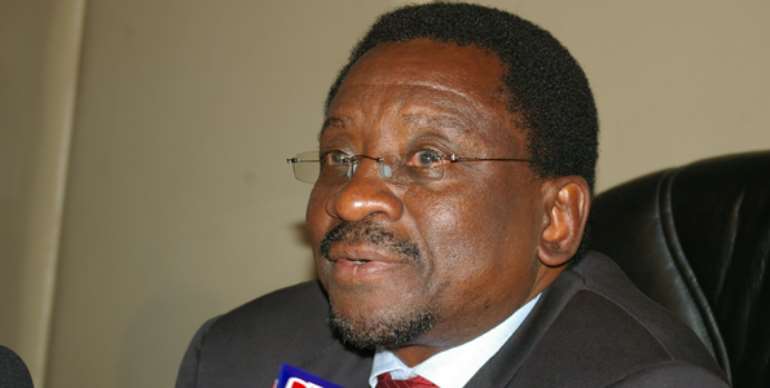 Chief Agent of Kenya's National Super Alliance, James Orengo
Kenya's National Super Alliance (NASA) however explained that Mr. Mac Manu was not the only individual who was denied entry into Kenya as some representatives from the United States suffered a similar fate.
"This should be seen in the context of an operation that they were carrying yesterday not just in this national centre but everywhere. They were removed from the plane, they did not formally disembark from the plane, they were taken away by the Police and pushed into another plane back to Ghana," the Chief Agent of Kenya's National Super Alliance, James Orengo explained.
–
By: Delali Adogla-Bessa/citifmonline.com/Ghana