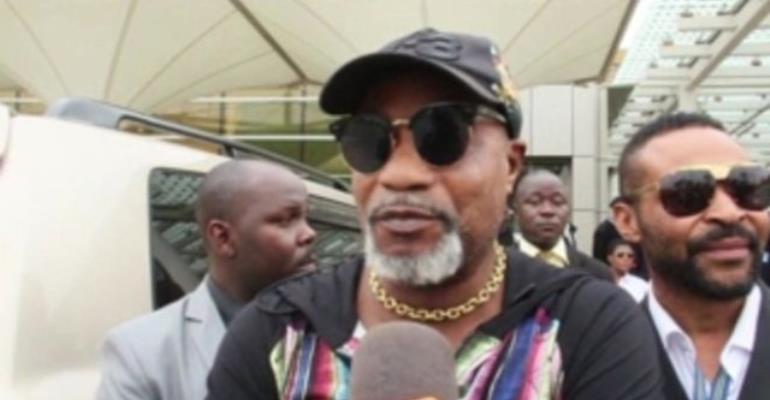 Popular rhumba musician Koffi Olomide has been barred from entering Zambia because of the many criminal allegations against him in the southern African country, and France.
They include allegations of assaulting a photojournalist in Zambia during a previous tour.
He has also been accused of sexually assaulting his dancers, kidnapping them and employing them without valid permits in France.
Ahead of his now-cancelled visit, Olomide – who lives in the Democratic Republic of Congo – had described Zambia as his "second home" and said he would like to perform in the country before "I die."
An apology from the 62-year-old singer has also been broadcast on Zambian radio. He does not specifically address the allegations against him, but says that he loves Zambian women.
Olomide, whose real name is Antoine Christophe Agbepa Mumba, was supposed to hold two shows in Zambia this month but the government had warned he will be arrested the moment he steps foot in the country.
On Saturday, the French embassy in Zambia also called for the arrest of Olomide.
France's ambassador to Zambia, Sylvain Berger, threatened to involve Interpol to arrest Olomide, whom he said has not yet been cleared of the allegations against him in France.
The story has captivated Zambian media: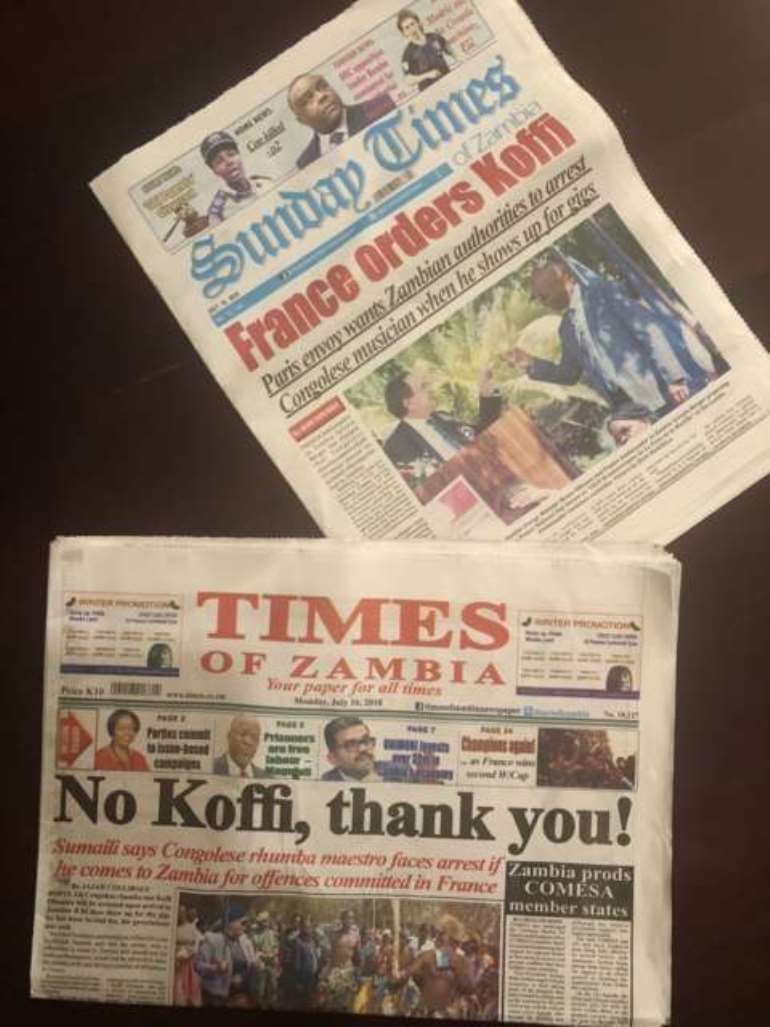 The rhumba star – known for his flashy dressing and extravagant lifestyle – is not new to controversy.
In 2016, he was caught on camera kicking his female dancer on arrival in Kenya. He was swiftly deported.
In 2012, he was convicted in DR Congo of assaulting his producer.
The court gave the singer a three-month suspended prison sentence.
The altercation with his producer, Diego Lubaki, was over a debt of about $3,700 (£2,800), the court heard.
In 2008, he was accused of kicking a cameraman from DR Congo's private RTGA television station and breaking his camera at a concert in the capital, Kinshasa, following disagreement over recording rights.
In the end, the speaker of the national assembly stepped in to resolve the dispute, brokering a reconciliation between the star and owner of the TV station.