Perhaps one of the most difficult things to do in these days of short attention span is to keep your viewers glued to their television screens to watch the news.
Over time, as an uninvited guest into the houses of many, you have to create a loving relationship with the thousands who time to watch you on TV.
A unique relationship with viewers and listeners it has been for The Multimedia Group's Israel Laryea, who has made it pleasing to connect with him on TV. He has become the cool dude who loves you like a parent, relates to you like a brother, and indulges you in a unique relationship!
Affectionately referred to as Izzy by many of his colleagues, he described his close to two decades journey in the media as one which thrived on consistency.
"I think it has been consistency…being consistent with what I do," he told Lexis Bill, host of Personality Profile on Joy FM about the persistence with his pursuit of excellence in his field of endeavour.
The CNN local stringer shared his no holds barred adventurous ride to the top with the listeners.
Before Israel Laryea's introduction to journalism, he was an account clerk with Mobile Water, a sachet water distribution company, but aside from his designated role, "he did virtual everything".
"I was doing the accounting, I was actually distribution manager, procurement manager. If there were any machines in the factory that broke, I fixed them…I was picking the boss' kids from schools as well', he said.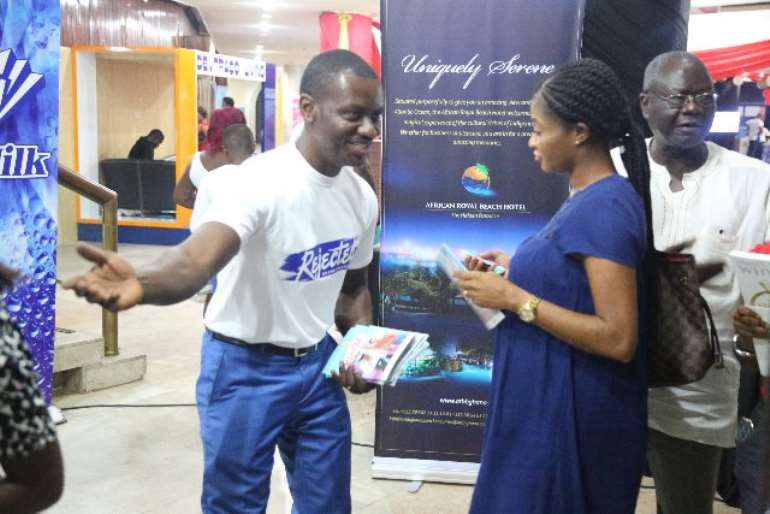 The voice-over artiste experienced his baptism of humility when he had to personally pack, transport, offload and single-handedly distribute the bags of sachet water.
He, however, found fulfilment in undertaking the low-ranking role as it connected him with people of different social classes. This was to help him in dealing with people.
Though Israel Laryea is one of the best news anchors on the continent, he was turned away in his first attempt when he applied for the job of a newscaster at the Ghana Broadcasting Corporation (GBC).
The young man whose best subject during his GCE O'Level days was English believes GBC did not even take a look at his letter – an indication of how far he has come.
He persevered and applied to TV3 when the Malaysia-owned station started operations, but he was "bounced" again!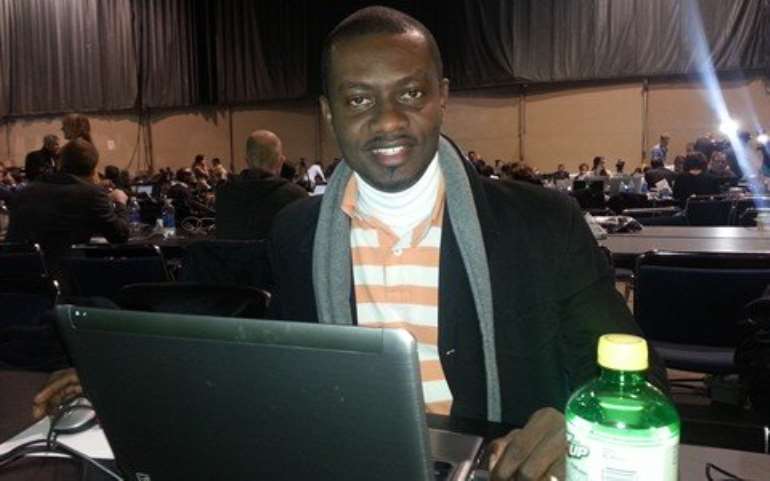 "I could not go past even go past the receptionist," he recounted.
With a spirit which was unwilling to quit, Mr Izzy tried once again with TV3 and fortunately for him, pronto! he landed the job!
At long last, the former Mobile Water distributor had landed a job with TV3 but not as a newscaster. He had to settle for the post of a production assistant.
His quest to fast become an on-air personality geared him to perfect his TV production skills in six months after which he switched to the newsroom.
Israel Laryea's duty as a production team member saw him produce the popular 'Living Word' TV evangelism with Pastor Mensa Otabil as well as filming an interview with Grammy Awards nominee Rocky Dawuni.
Motivation from icons such as Nat Lumor Manu and his Malaysian boss at TV3 led the son of a military man to successfully audition for the role of a newscaster.
After a five-year stint with TV3, he moved to Ghana's leading media establishment, The Multimedia Group just after a brief chat with the late Komla Dumor.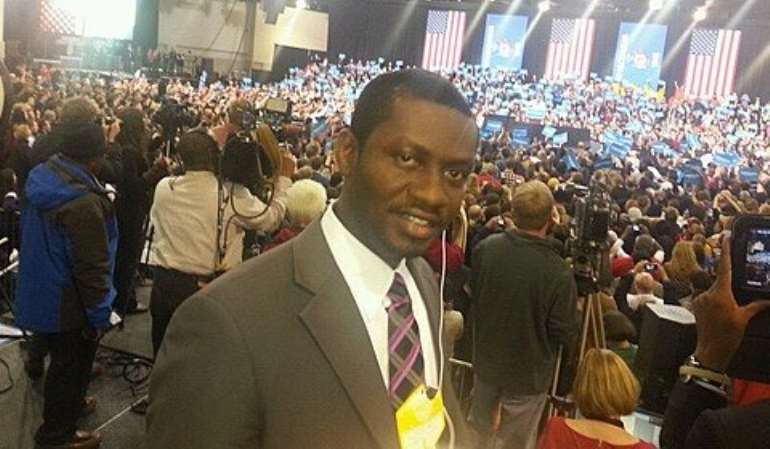 At Multimedia, he managed to pick up a second job with his former employers. Israel Laryea worked as radio news anchor with Joy FM and at the same time anchored news on TV3.
The B.A Marketing degree holder later parted ways with TV3 to work permanently with The Multimedia Group.
The Joy News and Joy FM's newscaster hopes to become a pilot one day.
Watch the documentary here: