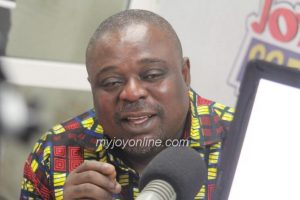 The Deputy General Secretary of the National Democratic Congress (NDC) says the digital address system operated by GhanaPostGPS, should not cost the taxpayer more than $50,000.
Speaking Tuesday on Joy FM's Super Morning Show, Mr. Anyidoho asserted their team of IT experts after assessing the digital address system, came to the conclusion that the New Patriotic Party (NPP) regime could have implemented the system without committing $2.5 million of the taxpayers' money.
Koku Anyidoho who was speaking to defend the claim by former President John Mahama, that the current government was engaging in fraudulent activities for paying $2.5 million to procure an app that can be obtained for free from google play store.
Mr. Mahama was addressing NDC faithful in the Central Regional capital; Cape Coast on Sunday, when they gathered for a unity walk.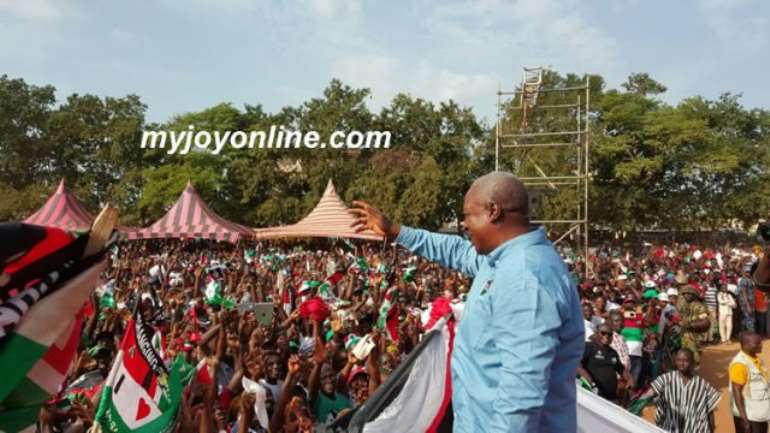 According to Mahama, the GhanaPostGPS deal is fraudulent which President Nana Akufo-Addo should not have gone ahead to launch.
"Why will you embarrass the president so much? You go and take a whole president to bring him to come and launch a system that is 419, he told his party supporters on Sunday".
Related: $2.5m '419' Ghana Post GPS pitiful, embarrassing – Mahama
Dr. Bawumia has however jabbed Mahama for his comments saying "the former president has no clue about what he was talking about".
Dr. Bawumia suggested the former president has confused the GhanaPostGPS app as the National Digital Property Addressing System. He said the app is just a component and not the entire project.
The Vice-President explained that the advantage of GhanaPostGPS app over Google is that google maps cannot confirm an address.
"Google maps cannot give you the region code, district code or the postal code but the Ghana Post GPS app can do that," he said Monday.
Related: Mahama has no clue about Digital Address System – Bawumia comes for his favorite target
Koku Anyidoho on Tuesday, however, hit back at Bawumia's response and said on the Super Morning Show that, the system should have cost a meager $50,000 and not $2.5 million.
He also jabbed the Vice-President for referring to the app and its system as the best in the world.
"Is this what he referred to as the best in the world?"
Mr. Anyidoho, however, refused to state the source of his information, referring to them as "confidential experts".
Story by Ghana| Myjoyonline.com| Oswald K. Azumah| okazumah@st.ug.edu.gh| Twitter: @OKAzumah