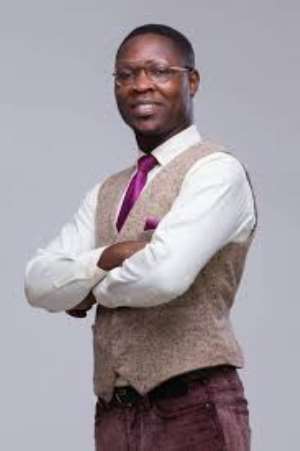 A song writer, worship leader, recording artiste, music director, preacher of the Gospel and a soldier of the cross.
Affectionately called 'Da Crazy Love Dude' Akesse Brempong born Phil Evans Akesse Brempong is undoubtedly one of the fastest rising contemporary Gospels musicians in Ghana now. He is fast becoming a household name for Gospel Reggae in Ghana
With his major introduction unto the mainstream gospel music scene in Africa and beyond, he was seen as a breeze of refreshment especially within the Ghanaian gospel music circles due to his record breaking internationally acclaimed hit single, "Crazy love".
It didn't end there as he continued to thrill fans across Africa and beyond with His maiden album, "Songs In The Night".
Moreover, he has been crowned in recent times as the gospel reggae kingpin following the success of his reggae album, "West Hills Live" which became an ultimate game changer in the gospel music scene in Ghana especially with his signature bongo worship style of play featured on the album, that easily caught on with the contemporary gospel music lovers and the Christian denomination in Ghana at large.
It hasn't been long since the release of two singles off his latest project, "Kumasi City live" and it has received an overwhelming welcome so far. However, Akesse Brempong is yet to release a third single off the same album and he calls it "No Weed".
If you thought "Spontaneous Worship 1 and 2, altered your perceptions about him and really blessed you, then I know judging from the title of his latest release written by Rev. Michael Griffiths, you would be blown away to heights that only the Holy Ghost can take you to.
The release of this song is part of an ongoing campaign by the Akesse Brempong ministries to cause the youths in Ghana and beyond to desist from abusing tramadol and other narcotics due to its negative effects, following a recent outbreak of tramadol abuse among youths.
The campaign is aimed at offering a more potent spiritual narcotic that delivers better results than tramadol and yet leaves you with only positive and beneficial effects in all areas of life and He is in the person of the Holy Ghost.
"No Weed" promises to be not just any song but one charged up with the electrifying power of the Holy Ghost to transform and deliver, leaving no room for debating how controversial it might sound to the archaic, religious and self-righteous mind.
It drops on the 22nd of May on Aftown, iTunes, Tunecore, YouTube and all other digital music platforms. Do not hesitate to aid in the build-up to the release with the hashtags #NoWeed #SayNoToDrugAbuse #SayNoToTramadolAbuse.