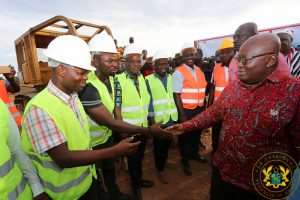 President Akufo-Addo, on Saturday, cut the sod for the construction of the 25.7-kilometre Nasia to Janga Road, in the West Mamprusi district of the Northen region.
The road project, which is expected to be completed on 14th July 2020, will cost GHȼ26,847,690.40, and will serve communities such as Nakoaya, Zuawlugu, Alavanyo, Sokore, Fio No.1 &2, Fungu, Soba, Tiya, Salugu, Chama.
Speaking at a durbar at Janga, the President stated that the construction of this road would boost the production of staple foods such as rice, maize, soya beans, cowpeas and Sorghum, for which the West Mamprusi district is famed.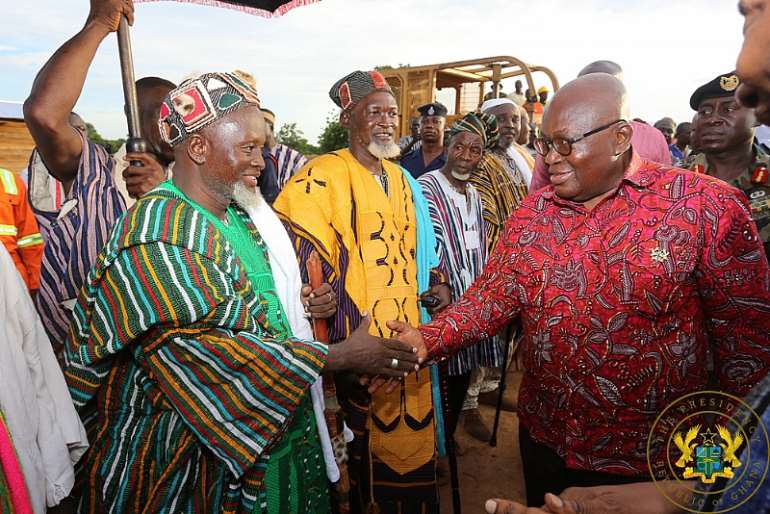 This, he added, will help realize Government's vision of ensuring self-sufficiency in the production of staple foods in the country, and also help ensure that Ghana becomes a net exporter of food and other agricultural produce.
Addressing the issue of developing the country's human capital so that it can address the problems of the 21st century, the President stated that "we have to be sure that every child in Ghana has access to education, and that money and the circumstances of birth do not become impediments to access to education."
It is for this reason that his administration is ensuring that every Ghanaian child, gains access to a minimum of senior high school education through Government's Free Senior High School policy.
"Last year, it (Free SHS) meant that 90,000 more young men and women had access to senior high school education than the year before. This year, the number will be doubled to 180,000 more young men and women in our secondary schools," he said.
And in doing so, President Akufo-Addo added that "we are also extending our teacher population rapidly. We are employing 8,000 more teachers this year to take care of this additional number of students."
On the proposed creation of the North East Region, the President noted that that, at least, 50% of the persons who are entitled to vote must vote in each of the different referenda to be conducted by the Electoral Commission, and, of the votes cast, at least 80% must be cast in favour of the creation of a region for the demand to succeed.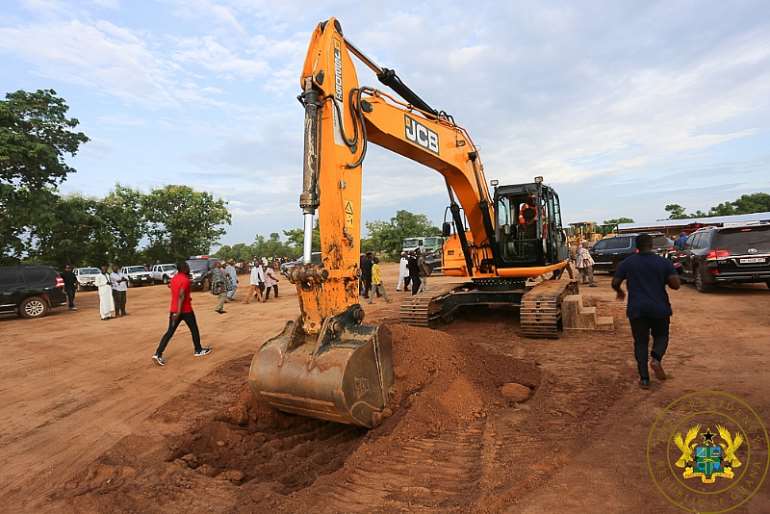 "The Constitution insists that the process and outcome must be guided by the popular will, and it is my earnest wish that the holding of the referenda will be conducted in an orderly and peaceful manner," he said.
Generally, the President explained that throughout history, administrative regions had been created to bring governance closer to the people and accelerate socio-economic development.
Hopefully, he added, "the creation of these new regions will serve the same purposes."