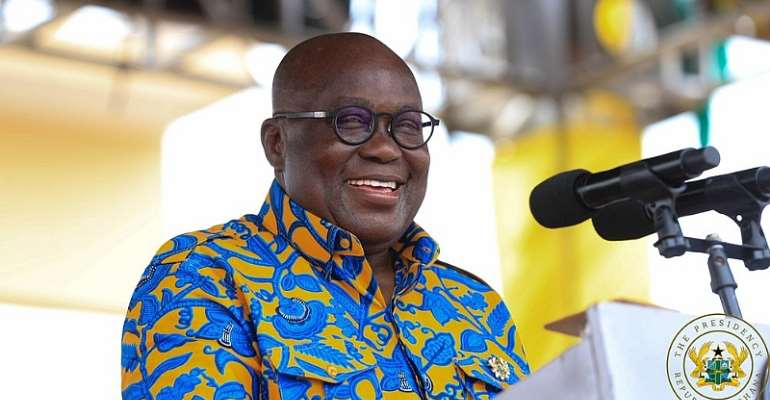 The Techiman North District Chief Executive Hon peter Mensah has commended President Akufo-Addo for "showing leadership" by focusing on his vision for the country in the face of the coronavirus outbreak.
He asks Ghanaians to vote massively for President in 2020 elections to enable him to implement his vision for the country and consolidate the unprecedented economic gains.
Hon Peter Mensah believes the measures put in place in dealing with the outbreak have helped in preventing an escalation of the outbreak compared to other countries especially the United Kingdom.
He opined that had the UK taken steps and did what Ghana has done, they would have prevented the situation they are in today adding that President Akufo-Addo deserves to be lifetime President for the showmanship.
The President has earned praise from the African community on social media following his announcement that his government will foot the water and electricity bills of all Ghanaians for the months of April, May and June.
In an address to the nation, the Head of State announced that no one in Ghana will have his electricity bill disconnected for the next three months for lack of payment.
"The Ghana Water Company Limited and the Electricity Company of Ghana have been directed to ensure the stable supply of water and electricity during this period. There will be no disconnection of supply."
These measures announced by President Akufo-Addo are aimed at cushioning the public, especially the vulnerable families, from effects of the coronavirus pandemic.
President Nana Akufo-Addo also announced three month tax holiday give health workers for Ghana starting April 2020.
This, Hon Peter Mensah said, "A period like this that he can come out and be supporting us – I don't see any African President doing this apart from Nana Addo. So I believe we need to clap for him every morning when we wake up. The way people go to church and clap, they need to be clapping for the President because he has done a marvelous job."
He continued, "So marvelous that he care about his people…thinking about giving them free this, free that. He came with this free education thing and must people never understand that but it is working".
Infrastructural development
According to the DCE, a lot of social interventions had been introduced, including the famous free Senior High School policy to ameliorate the sufferings of Ghanaians, while many Ghanaians had been employed in the public sector.
"Nana Addo Dankwa Akufo-Addo has worked hard over the last three years to deliver a substantial number of remarkable achievements which we are going to consolidate going forward," he said.
He indicated that Ghanaians will be eternally grateful to the Akufo-Addo government for his social interventions such as the One District, One Factory, NABCO, Planting for Food and Jobs and the Creation of new regions and districts.