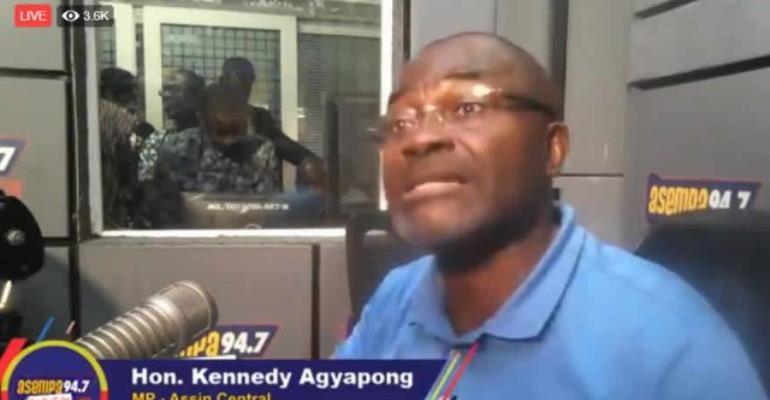 In typical fieriness, the New Patriotic Party MP has rejected accusations he is a suspect in the killing of undercover investigator months after he called for his beating.
"They want to distract the police so that they will focus on me so the very people who committed the murder will run away," Kennedy Agyapong said in an interview on Asempa FM, Thursday.
Ahmed Hussein-Suale, an undercover investigator was killed by gunmen on Wednesday night at Madina, Accra. He was an associate of award-winning investigative journalist Anas Aremeyaw Anas who runs private investigations firm, Tiger Eye PI.
Serving his own suspicions, Kennedy Agyapong, has called for the arrest of Anas Aremeyaw Anas.
"He knows something about the death," he said on political news analysis show Ekosii Sen.
The legislator breathing fire and brimstone as well as hurling insults claimed, Ahmed before his killing had fallen out with his boss, Anas.
He claimed he has text messages pointing to the fall-out and threats on the deceased's life.
Mr. Agyapong said the swift reproduction of a now viral video containing his threats to Ahmed which was put together by Anas should raise questions about Anas' interest.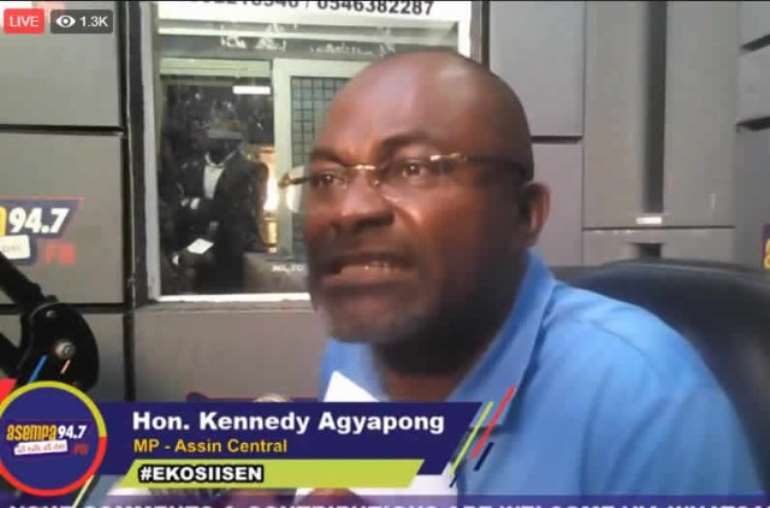 "Why didn't [Anas] give police chance to investigate" before circulating the video? He said and added "it doesn't make sense".
In the video, Kennedy Agyapong called for the beating of Ahmed Hussein-Suale and showed pictures of him as part of Tiger Eye PI team whose work, he said, has destroyed families.
The NPP MP said he would pay anyone who carries out his charge to have Ahmed beaten.
But clarifying his comments, the Assin Central MP said he only called for his beating if Ahmed ventured to come on the premises of NET 2 TV station owned by the politician.
He said he made the comment after his staff pointed out to him that Ahmed comes around the TV Station and he could plant gadgets, so the politician expressed fears of the undercover investigator.
Kennedy Agyapong said he has "no regrets at all" for his comments and will "never, never admit" showing pictures of Ahmed on his TV network exposed the undercover investigator.
For him "his [deceased's] behaviour would have given him away".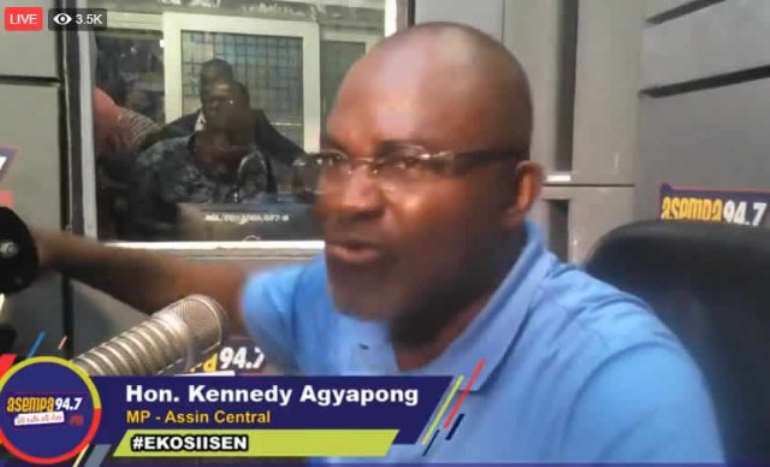 The legislator at his fire brand best, criticized Anas' lawyer for suggesting the politician is a suspect and called his comments unprofessional.
Kennedy Agyapong said he has never been implicated in any work done by Tiger Eye PI, therefore, has no motive for harming any associate of Anas Aremeyaw Anas.
He said he has been too blessed by God to cause harm to the undercover investigator.
The MP would not indicate whether he would cooperate with the police but called on them to do proper investigations before inviting him otherwise "I may go or may not go".
He charged the police to desist from conducting what he called "social media investigations".
The businessman served notice he would be travelling to China soon and rejected suggestions he could abscond.
He said he needs to return for the funeral ceremony of the late NPP MP Emmanuel Agyarko. The politician vowed to "die for the truth".
Source: Ghana|myjoyonline.com