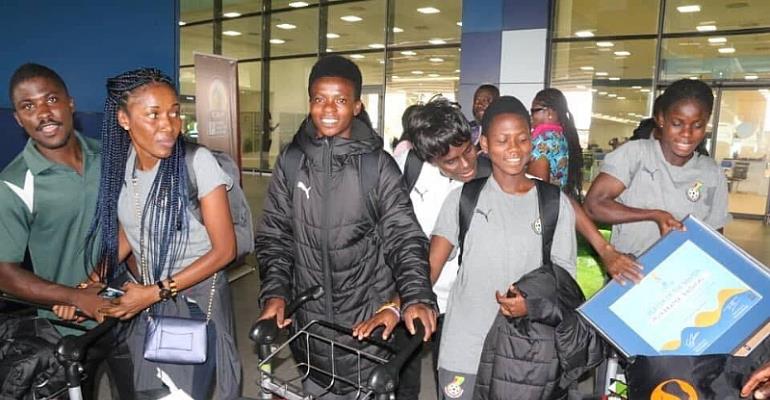 The Black Maidens received a warm welcome at the Kotoka International Airport in Accra on Wednesday after their FIFA U-17 Women's World Cup campaign in Uruguay.
Ghana were knocked out after losing 4-2 on penalties to Mexico on Sunday evening at the Estadio Charrua, Montevideo at quarterfinals stage of the competition.
The country's U-17 side took the lead twice in Sunday's game but Mexican captain Nicole Perez equalized each of the goals for her side to take the game into penalty shootouts.
This is the third time the Black Maidens have been knocked out of the competition at the quarterfinals after losing at the stage in 2014 and 2016 previously.
Mukarama Abdulai, who is the skipper if the side received the most attention for her splendid display at the tournament where she scored 7 goals in just 4 games.
In doing so she broke Jane Ayieyam's record of the most goals scored by a Ghanaian at the competition set back in 2012.
Ghana had its best start in the competition after winning all three group matches beating hosts Uruguay (5-0), Finland (3-1) and New Zealand (2-0).