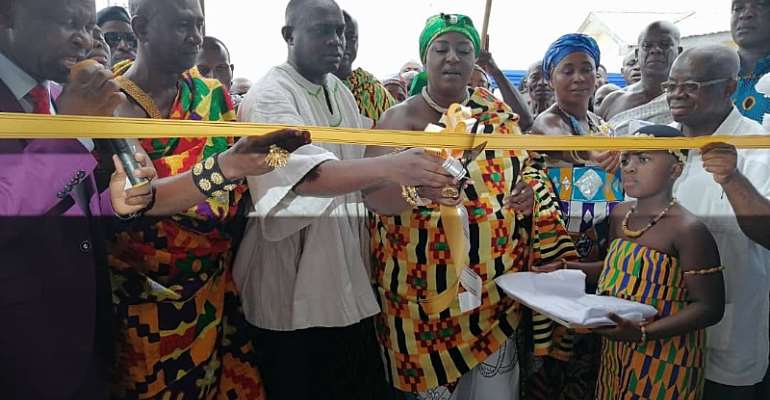 An accident and emergency unit worth GH¢900,000 has been commissioned at the Chiraa Health Centre to provide the needed health care to residents in the community and its surrounding areas.
A philanthropist and indigene of Chiraa, Obed Asante, constructed the emergency unit, which has two spacious consulting rooms, a clean and fully functional operation theatre, and a ward for male patients of the facility.
Medical superintendent of the health centre, Dr Derek Kumi-Frimpong, who was elated by the project, said the people of Chiraa could now get the care they need, close to home, courtesy the new emergency unit.
According to him, before the new unit, the facility relied on a small room to attend to cases of snake and scorpion bites, road accidents and other traumatic injuries to save lives of patients brought to the health centre, while obstetric cases were referred to the regional hospital at Sunyani which is 15-minute drive from the centre .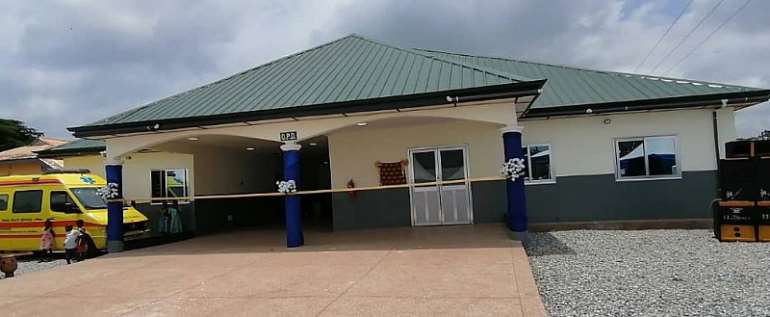 "But for now with this emergency unit fitted with a theatre, we can savage the situation within five minutes. We will be able to render good healthcare services to the people of Chiraa and its surrounding communities, and stock the unit with good medications," Dr Kumi-Frimpong stated.
He praised Mr Asante for his generosity, and appealed to benevolent organisations and philanthropists to come to the aid of the facility.
"We need more and the Ghana Health Service is very poor. Sometime, we the doctors are constraint to saving lives. We don't have the needed equipment to work with or give out our optimum best performance; always relying on our brains to make judgment based on clinical knowledge. This is abysmal," he noted.
It is the hope of Dr Kumi-Frimpong that the facility will be upgraded to a hospital, by the end of the year to take onboard many cases, get insurance accreditation and provide proper services to the people.
Financier of the project, Mr Obed Asante, on his part, said it is his expectation that the project would "bring enormous relief" to hundreds of people.
For him, when injury or illness strikes, the last thing families in Chiraa need is a stressful trip on the highly dangerous road to Sunyani to access medical services.
Mr Asante said he saw that only a landmark boost could deliver to patients the local care they deserve – and only an emergency unit stocked with medical equipment could get it done.
The philanthropist, who has already donated ambulance to the facility and adopted children's ward at the Techiman Holy Family Hospital, said the new unit would make a huge difference, as his people could live a bit longer and enjoy life in the way many probably take for granted.
—Daily Guide