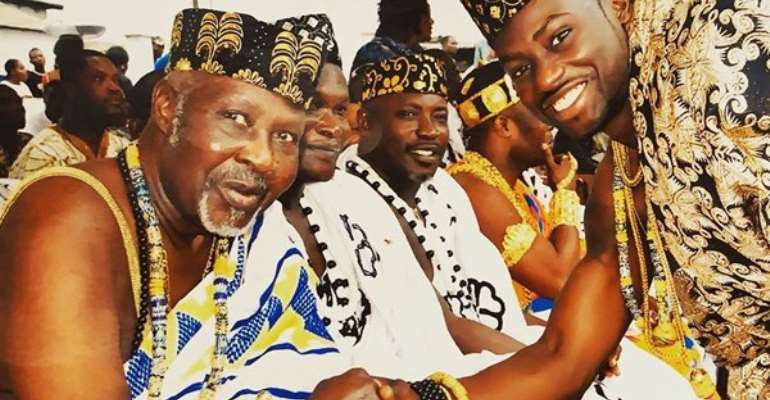 Months after his wife was brutally murdered, actor Chris Attoh has lost his dad.
The actor disclosed the news in a post on Instagram Monday that his father has passed.
JoyNews gathers that Chris Attoh's father, who was the Chief of Jamestown, died at age 92.
It is unclear when Nii Fred Attoh, who was born in 1927, passed away but he turned 92 on October 1.
Chris Attoh announcing the father's death shared some fond memories of his dad.
He said "Fred Attoh 1927 – 2019: My father always said, "Believe in yourself Nii, you can do anything, it may seem impossible at first, but never impregnable!"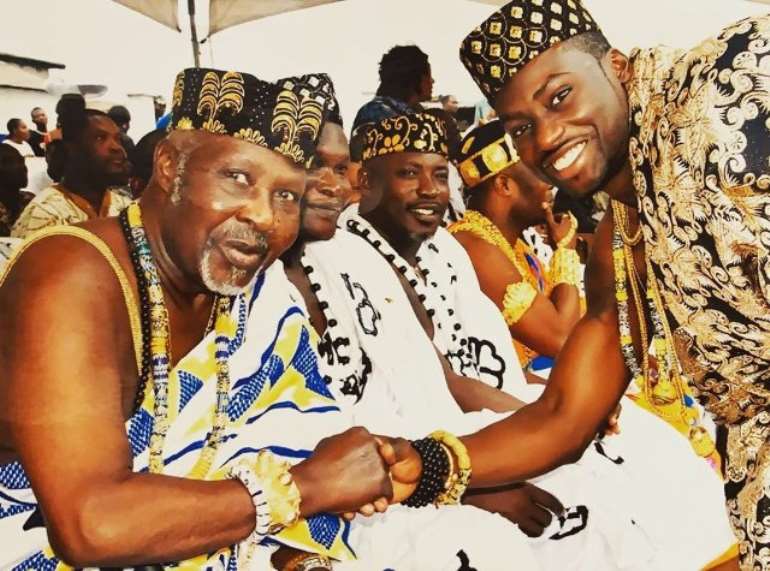 The late Nii Fred Attoh and Chris Attoh
The actor added, "Daddy, everything you did and taught me has left a profound influence over my life and the man I have become today, What was just a moment in time are now some of my fondest memories. You leave behind a legacy that will always remain insurmountable. Everything I am, and will become, I will owe to you, Thank you for giving me a firm foundation, spirituality, love, support, wisdom, courage and strength to take on the world. Thank you for raising a man who can now spread his own two hands and fly. R.I.P KING 🔔
The actor has been hit with this tragedy just months after his wife, Bettie Jenifer was murdered in the US.
Bettie was shot multiple times in May this year while she walked to her car at the parking lot of her office.
Police declared her dead on the scene.
Not much has been heard from the police after they declared that they were hunting for the suspect, believed to have used a handgun and fled the scene in a blue vehicle after the incident.
They described the suspect as "a black male with a thick build and black hair, wearing a dark shirt and pants."
Chris Attoh and Bettie Jenifer got married in October 2018 in Accra.
Mr Attoh married again after his first marriage to Nigerian actress, Damilola Adegbite, with whom he has a son, crashed in 2017.
—Myjoyonline