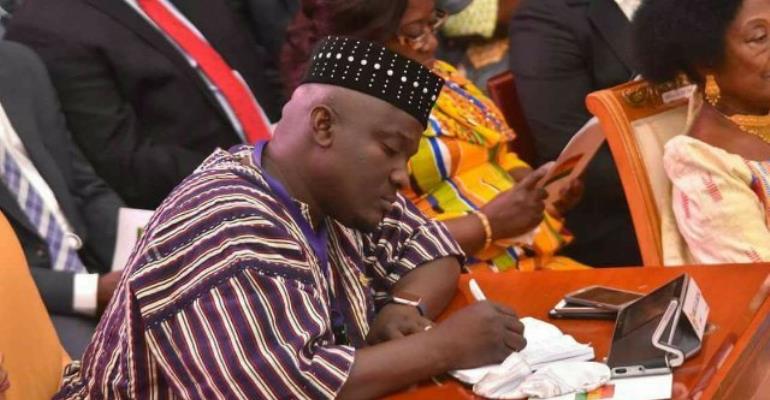 Members of Parliament have expressed concerns over the police invitation to Lawra MP Anthony Abayifa Karbo to assist in fraud investigations .
They contend the police may have breached parliamentary privileges by not following the necessary processes needed in inviting a Member of Parliament.
At Thursday morning sitting, some MPs pleaded with the Speaker to intervene and let the right procedures be followed by the police.
The NPP MP who is also a deputy Roads minister was reportedly named by the President of the Ghana Football Association Kwesi Nyantakyi who is under investigation for defrauding by false pretence.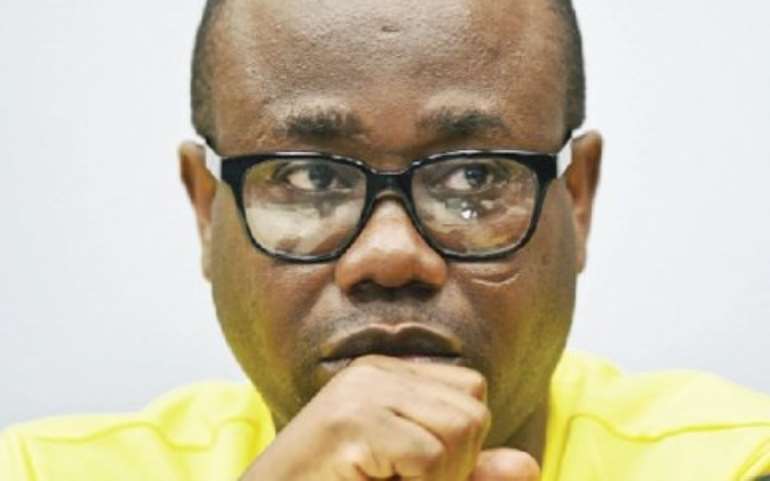 Photo: Kwesi Nyantakyi
Kwesi Nyantakyi reportedly told some 'investors' he could get them access to the President, Nana Akufo-Addo if they were ready to part with $5m for the president.
He allegedly mentioned Mr. Karbo as a potential facilitator in the cash-for-access undercover investigation conducted by Anas Aremeyaw Anas.
The Criminal Investigations Department want the NPP MP who is also deputy Roads minister to assist and is expected to report to the headquarters next week.
The Lawra MP has said he has received no such invitation from the police at least not yet.
But the unfolding drama has irked MPs. An MP said on the floor of the House, the "possible invitation" may breach Order 22 and Article 117 of the 1992 constitution.
The Article states "civil or criminal process coming from any court or place out of Parliament shall not be served on, or executed in relation to, the Speaker or a member or the clerk to Parliament while he is on his way to, attending at or returning from, any proceedings of Parliament".
The MP told the House, the Speaker needs to provide guidance on the propriety of the CID invitation to the MP. "I don't want to say that we are above the law. Nobody is above the law", he said.
Second Deputy Speaker of Parliament Alban Bagbin wanted clarity on whether it is an arrest or an invitation.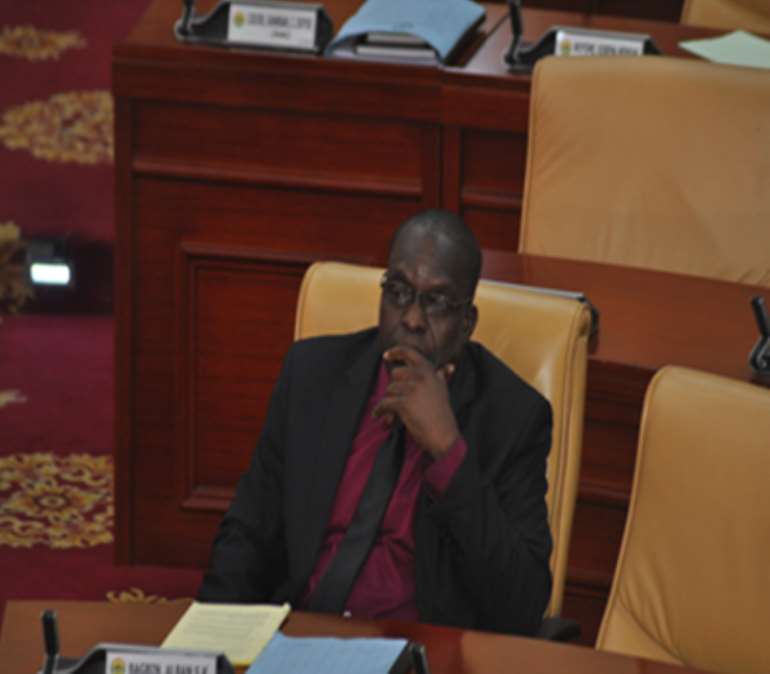 The Nadowli West MP who has been in Parliament since 1993 said while MPs are not above the law, there are processes to be followed in criminal investigations where an MP's assistance is needed.
He said a history of bad governance where MPs were harassed by the state in the performance of their duties has informed the passing of laws protecting MPs from external forces of state.
He said the MP is seen as an embodiment of his electoral area and therefore must be treated with respect.
He explained, the CID would first need to request the Speaker of Parliament for permission to invite Anthony Karbo. They must provide available evidence to the Speaker who will have to examine it and determine the release of the MP for the CID's purposes.
"We cannot allow the state to be arresting or inviting members in secrecy. that is not the rules of the game" Alban Bagbin said.
Story by Ghana|myjoyonline.com|Edwin Appiah|edwin.appiah@myjoyonline.com