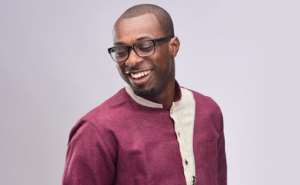 Denzel Agyeman-Prempeh
Denzel Agyeman-Prempeh, gospel artiste, pastor and Leader of HeartBeatMusic (HBM) Worldwide, is set to release his latest music project titled, 'Deeper Touch' on May 15.
According to the gospel artiste, the well arranged songs on the album are dedicated to God.
'Deeper Touch' is a collection of some songs ministered by Denzel Prempeh and HBM, a subsidiary of HeartBeat Ministries Worldwide, over the decade.
The singer said the yet to be released album "is to honour as well as show gratitude to God for how far He has brought the ministry."
He added that the songs on the album offered a smooth blend of traditional, contemporary and Jewish sound.
'Deeper Touch', Denzel Prempeh noted, "Ignites true worship and praise with messages of inspiration, expectation, the need for a deeper stirring of the presence and gifts of the Holy Spirit and the message of faith and hope over fear, especially in this season."
Prior to this release, Denzel Prempeh has released songs such as 'Meni Obiaa', 'Obiaa Enihor' and 'Pace Praise'.
The young gospel artiste, credited with a number of songs, has headlined many key Christian concerts both in and outside Ghana.
He has shared the stage alongside prominent international and local gospel artistes such Travis Greene, William McDowell, Micah Stampley, Nathaniel Bassey, Joe Mettle, Mahalia Buchanan, Israel Houghton and Don Moen.
Denzel Prempeh and HBM are a team of Godly young individuals who seek to touch God's heart through music ministrations and evangelism missions.
The group has been active for over 10 years and their annual worship concert that has been massively patronized over the years has been a blessing to many seeking God's face.
This year's edition of the "Touching God's heart" concert will be held at the National Theatre on August 5.