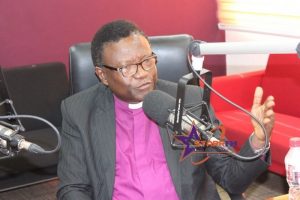 The Chairman for the National Peace Council, Most Rev. Prof. Emmanuel Asante has admonished the Electoral Commission (EC) to ensure that the ongoing presidential and parliamentary elections is credible, free, fair and transparent.
He further charged them to ensure that the results are not challenged or contested by any political party and the only way they can make that happen is to make the process clean.
The Peace Council Chair stressed that any form of dispute on the results that would be declared will create undue tension, anxiety and chaos.
"I will urge the EC to ensure that the election is credible, transparent, free and fair. There should be no rigging in anyone's favour. The will of the people should be counted and declared correctly. After the results are declared, we will all be united as one and support that individual. It does not matter whether you voted for that person or not.''
He also called on the security agencies to be firm and ensure that they maintain law and order and deal ruthlessly with persons that will be lawless.
Most Rev. Asante underscored the need for the media to be circumspect, interrogate their facts before publishing them. Politicians he added should use the law court to challenge any results they do not accept instead of using violence. The law gives us the opportunity to resolve the challenges and any disputes that may confront us, he added.
Most Rev. Prof. Asante added, this year's election offers Ghanaians an opportunity to uphold our democracy and prove to the world that we are the beacon of democracy in Africa.