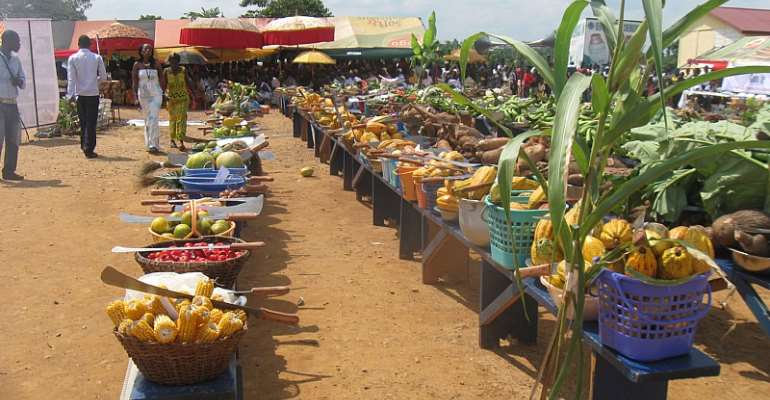 The Volta Regional Secretariat of the National Democratic Congress (NDC), has charged farmers nationwide to demand accountability and good governance from government as they prepare to celebrate the 35th National Farmers' Day on Friday.
The party in a goodwill message to the country's farmers said, "even as we congratulate our farmers and fishers, we urge them to use the 35th edition of the National Farmers Day celebrations to demand accountability and good governance from the President Nana Addo/Bawumia-led NPP government."
The statement signed by the Regional Secretary, Mr. James Gunu added that the NPP government in the last three years has failed to support the farmers across the country.
"For the past three years, farmers and fishers have consistently sacrificed by working harder to feed the nation and ensure food security amidst high cost of farm implements, high cost of fuel, communication, electricity and water bills.
The cedi to the dollar and other major foreign currencies have taken to flight, making life extremely difficult for our hardworking farmers and fishers to repay their bank loans let alone enjoy the fruits of the labour."
The statement continued to say that living standards of farmers have worsened due to government's failure to redeem promises such as the 1V1D policy and poor showing in the road sector.
The party however urged the farmers to draw inspiration from the anniversary in order to expand their production and strive to contribute more to the development of the nation.
On Monday, Vice President Mahamadu Bawumia launched this year's festival with a week-long agric-fair at the Jubilee park in Ho, Volta regional capital.
The event on the theme "Enhancing Small Scale Agriculture Towards Agribusiness Development," is expected to be climaxed with a durbar on Friday, with President Nana Akuffo-Addo expected to be in attendance.