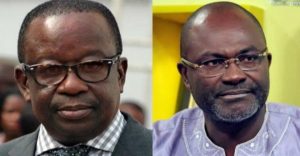 The outgoing Director General of the Criminal Investigations Department (CID), Commissioner of Police (COP), Mr Bright Oduro has broken his silence on the directive for him to proceed on leave prior to retirement on January 3, 2018, and says he has unfairly been pushed out of the Police Service.
Mr Bright Oduro was appointed as CID boss in January 2017 at the rank of Deputy Commissioner of Police (DCOP) and was recently promoted to the rank of Commissioner of Police (COP).
He was surprisingly asked to proceed on leave last Friday, October 13, 2017, a few hours after the maverick Member of Parliament for Assin Central, Mr Kennedy Agyapong had reiterated a series of allegations on the radio, accusing him of protecting and shielding criminals and land guards at Miotso in Greater Accra.
Mr Agyapong for the past six months has repeated similar allegations on several media platforms and questioned why Mr Oduro was still at post.
When the proceed-on-leave order went public at the weekend, the police administration explained Mr Oduro was proceeding on leave prior to retirement on January 3, 2018.
He officially handed over on Tuesday, October 17, 2017.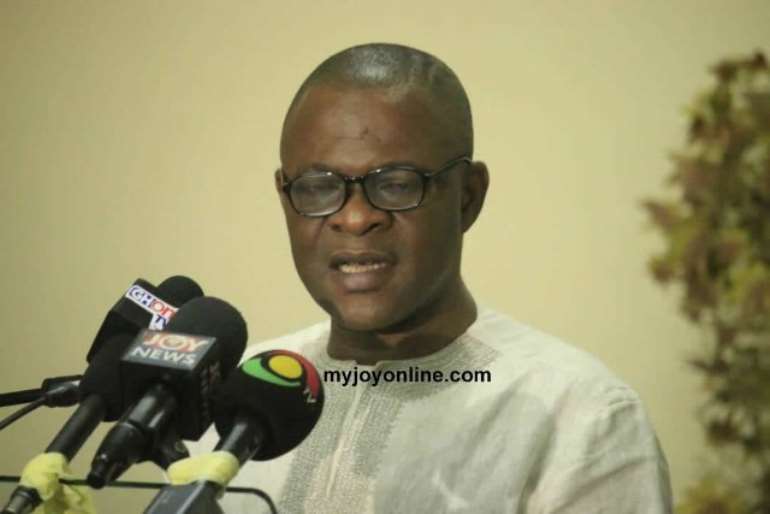 Bright Oduro
Unfair hearing
In a radio interview on Accra based Oman FM Thursday night, Mr Oduro confirmed he was indeed due for retirement on January 3, 2018, but discounted the police administration's explanation for the new development.
He explained that he should have normally started his terminal leave on August 30, 2017, but the convention in the Police Service is that officers stay on till their last day, and that is exactly what had initially been planned for him, until he was surprisingly asked to proceed on leave last Friday without any explanation.
He insisted a number of serving officers have recently similarly stayed on and worked until their final day and so when he expressed his desire to stay on and work beyond August 30, 2017, and no officer was appointed to replace him, it was an acknowledgment he was going to stay till January 3, 3018.
"All other officers who retired recently used their leave to work, why is Bright Oduro alone to proceed on leave and hand over?," he quizzed.
"Whoever has taken that decision has not given me a hearing apart from in June thereabout, when I spoke to the deputy Minister of Interior about it, otherwise no one has spoken to me on it," he said and added his removal was premised on "complete misinformation and peddling of falsehood against him."
He, therefore, suggested the Minister of National Security, Mr. Albert Kan Dapaah masterminded his untimely removal by siding with Kennedy Agyapong's radio allegations without giving him a hearing.
He also said the police administration failed to hear him out and used the radio complaints against him without any official complaint being lodged with the Service or he [Oduro] being offered an opportunity to explain himself.
Ken Agyapong attacks
According to Mr Oduro, Mr Kennedy Agyapong started attacking him three months into his [Oduro] administration as CID boss and initiated an "unfounded verbal war" against him on several media platforms, alleging he was an associate of land guards and criminals and even insulted him on some occasions and called for his removal.
He indicated he had never personally met Kennedy Agyapong and had on a number of occasions informed his superiors to invite Kennedy for him to lodge a formal complaint so it can be investigated but "that never happened" and nobody paid attention to him [Oduro].
He said Mr Agyapong took a break from the attacks for some time but last Thursday, he resurrected it on Oman FM and the verbal attack was "so terrible and unfortunate."
He expressed worry why an allegation against him on land guards could be taken seriously without a hearing when the issues raised fell within the jurisdiction of regional police commanders and that the CID boss only lends support.
"He [Kennedy Agyapong] has succeeded in letting me lose my job", he said and added, "at least I've been told to proceed on leave without knowing my crime. I could have used my leave to work, more especially when no one has been appointed to take over."
He, therefore, pleaded with politicians to allow policemen to do their professional work without interference.
"I am so proud of what I have done in Police Service" he said, and mentioned some of the landmark cases involving notorious and dangerous criminals such as Ataa Ayi, Kombian, Lone Ranger, and Baby Nii among a host of others he was able to bring to book within his 29 years service and wondered why he would be accused of shielding criminals after all those successes.